Dogecoin co-creator goes after Elon Musk with harsh criticisms
The co-creator of Dogecoin has taken shots at Tesla and SpaceX CEO Elon Musk, describing the world's richest man as a 'grifter'.

Published Wed, Jun 1 2022 1:32 AM CDT
|
Updated Tue, Jun 21 2022 4:30 PM CDT
The co-creator of one of the world's most popular cryptocurrencies has taken some shots at SpaceX and Tesla CEO Elon Musk.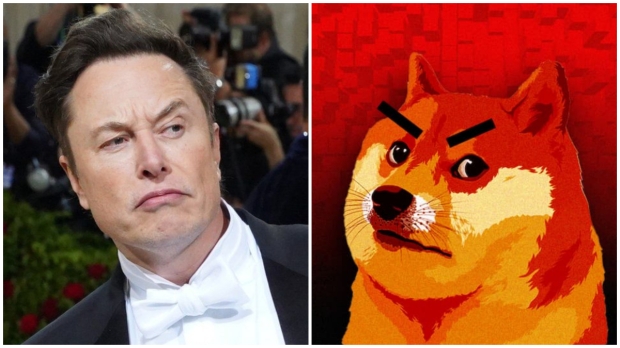 In a recent interview with Australian publication Crikey, Jackson Palmer, the co-creator of Dogecoin, has gone after Musk with heavy criticisms, describing the billionaire as a "grifter". Notably, Palmer said to the publication that "when Musk was saying something about crypto, I said Elon Musk was and always will be a grifter, but the world loves grifters. They love the idea that they may also be a billionaire one day, and that's the dream he's selling."
Furthermore, Palmer said to the publication that he has directly spoken to Musk after he developed a software script that automatically reported cryptocurrency scams in users' replies. Palmer said that Musk reached out to him to acquire the new script, and it "became apparent very quickly that he didn't understand coding as well as he made out," as he asked Palmer, "How do I run this Python script?"
This isn't the first time Palmer has gone after Musk, and more notably, Palmer has even gone after cryptocurrencies in general, as the Dogecoin co-creator took to Twitter last year to reveal his "revelation".
"After years of studying it. I believe that cryptocurrency is an inherently right-wing, hyper-capitalistic technology built primarily to amplify the wealth of its proponents through a combination of tax avoidance, diminished regulatory oversight and artificially enforced scarcity. The cryptocurrency industry leverages a network of shady business connections, bought influencers and pay-for-play media outlets to perpetuate a cult-like 'get rich quick' funnel designed to extract new money from the financially desperate and naive," wrote Palmer.
Related Tags