Halo Infinite uses proprietary anti-cheat called Arbiter
343 Industries confirms Halo Infinite does have anti-cheat--it has its own built-in proprietary anti-cheat system called Arbiter.

Published Fri, Mar 18 2022 2:25 PM CDT
|
Updated Thu, Apr 14 2022 6:26 PM CDT
343 Industries has confirmed that yes, Halo Infinite did ship with anti-cheat enabled.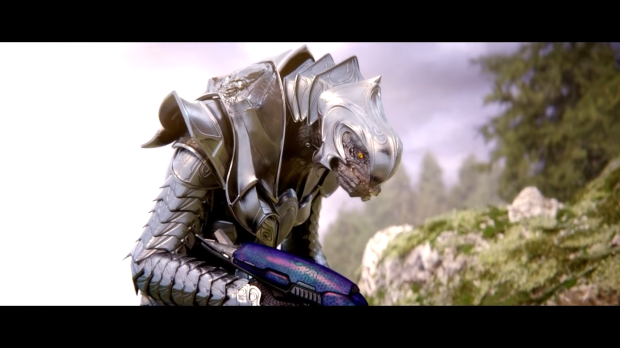 Like Activision with Warzone's Ricochet tech, Halo Infinite also uses its own proprietary anti-cheat solution. It has a fitting name: Arbiter.
"The first point of clarification we'd like to provide is yes, Halo Infinite shipped with its own proprietary anti-cheat system which we call Arbiter," 343i wrote in a new blog post.
"We haven't discussed Arbiter or anti-cheat much publicly before this for one major reason: the more detail we provide about its systems and how it works, the more information we are directly providing to cheat developers and cheat users. We want to keep as much secret as possible, for as long as possible."
343i also confirms that they are working on an in-game cheating report system (yes, Halo Infinite has no built-in system for reporting players).
Each aspect of this strategy originates from these core ideas:
Prevention: This is perhaps the most vital step during the development process and can pay dividends down the road. By diving into the architecture of our game engine and restructuring it to make it difficult for cheat makers to find the information they want, we can prevent or slow down the creation of whole classes of cheats. It is especially important to us to fix legacy components that were secure enough on a console but don't meet the bar for a modern PC game.

Protection (through Arbiter): When most people discuss anti-cheat, this is usually the "wall" defense mechanism that they're referring to. Protection in this case means securing the game build with this "wall" as well as securing the in-game data players may have on their computer when in a match. Prevention and protection make up the foundation of our anti-cheat philosophy and are where we will continue to make a significant investment: it's always better to stop cheaters before they're able to get in a match with legitimate players. Arbiter as it exists today focuses mainly on this idea.

Detection: No matter how much work we put into prevention and protection, we know there will still be cheaters. We need to make sure we can find them and understand how their cheats are working. We can do this from within the game build itself, internal automated methods and game telemetry, as well as by investigating player reports. When players think of anti-cheat software, this is usually the most visible component and is a significant part of how commercial solutions like Easy Anti-Cheat or BattlEye work.

Enforcement: Once a cheater has been detected, we take enforcement action by issuing bans correlated to the severity of their cheats. These bans can vary in scope (account bans or hardware bans) as well duration (temporary or permanent). As with detection, common anti-cheat software often helps handle this part.

Improvement: If we ever stop self-reflecting or improving, we'll fall behind. No anti-cheat system is perfect, so we need to remain flexible and iterative as we continue to improve each part of this approach over time.
Related Tags