Blast from the Sun hits Earth, photographer captures the aftermath
The Sun recently released a coronal mass ejection towards Earth, and a photographer has captured the afterglow of the event.

Published Tue, Nov 30 2021 1:01 AM CST
|
Updated Mon, Dec 20 2021 7:02 PM CST
Space weather forecasters announced that the Earth was going to be sideswiped by a blast from the Sun, and now the blast has arrived.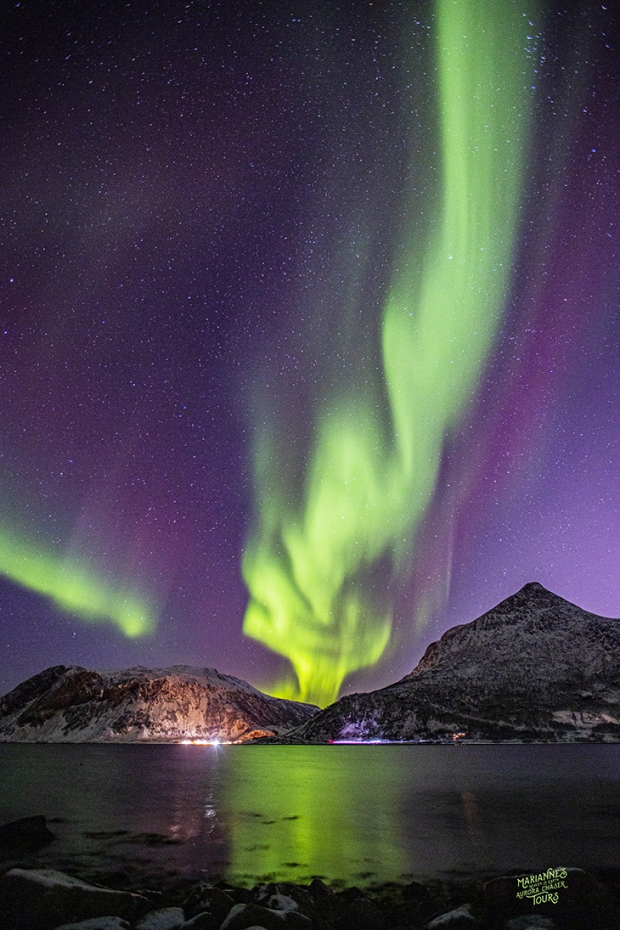 On November 27, forecasters predicted that a coronal mass ejection (CME) was going to hit Earth and possibly cause G1-class geomagnetic storms, and as predicted, the blast from the Sun hit Earth's magnetic field but didn't cause any geomagnetic storms. Instruments monitoring the Sun observed a plasma filament snapping, which caused a "canyon of fire" to be seen for more than six hours.
Spaceweather watches predicted that the CME could cause Arctic auroras to appear, which is a fantastic opportunity for incredible photographs. As Earth passed into the wake of the CME, a crack was opened in Earth's magnetic field, which caused the solar wind to hit the atmosphere, sparking an aurora to be created around the Arctic Circle. An aurora tour guide, Marianne Bergli, photographed the above aurora from Tromso, Norway. Bergli said, "My guests were a little skeptical at first ... then Boom! Wow, Fantastic. The colors were absolutely amazing."
For more information on this story, check out this link here.
Related Tags