No Man's Sky modder is doing ungodly things with Sean Murray's head
No Man's Sky modder Winder Sun is making some unholy in-game creations out of Sean Murray's head until Frontiers releases.

Published Wed, Sep 1 2021 2:42 PM CDT
|
Updated Wed, Sep 29 2021 4:07 AM CDT
A modder is creating bizarre in-game nightmares using Sean Murray's face.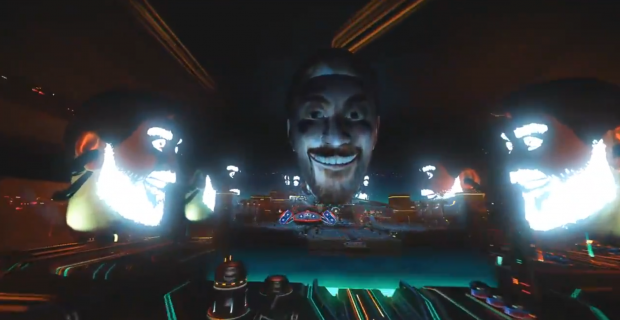 Like all No Man's Sky fans, modder Winder Sun is eagerly waiting the game's new Frontiers update. With no release date in site, Winder Sun decided to put on a lighthearted protest by putting Sean Murray's face into the game.
"For every day the update is not released I will put your head on one additional object in the game. And yes this is a threat," Winder Sun said jokingly on Twitter.
The results are hilarious, disturbing and memeworthy. Seeing Murray's face on everything from exocraft to floating sentinels and blobs reminds me of the old-school Seaman game on Dreamcast. Yes, it's that bizarre. So far there's seven unholy creations in all, including:
Day 1 - Sean Murray Exocraft
Day 4 - Wire Biome
Day 5 - Murray Sentinels
Day 6 - Murray Grass
Day 7 - Murray Planet
Maybe Hello Games will delay Frontiers' reveal just to see what Winder Sun can do?
Related Tags