New Assassin's Creed Odyssey patch doubles FPS cap on PS5, Series X
Ubisoft is rolling out a new upgrade patch for Assassin's Creed Odyssey that doubles the frame rates from 30FPS to 60FPS.

Published Tue, Aug 24 2021 1:33 PM CDT
|
Updated Wed, Sep 22 2021 10:36 PM CDT
Ubisoft is doubling the frame rate of one of the best Assassin's Creed games on consoles.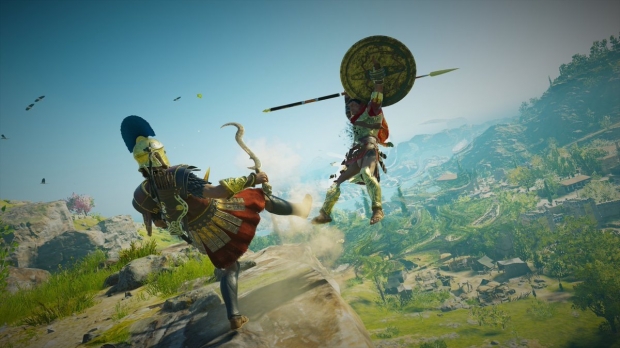 Today Ubisoft announced Assassin's Creed Odyssey is getting a surprise upgrade to support 60FPS on PlayStation 5 and Xbox Series X/S consoles. This effectively doubles the base 30FPS frame rate of the 2018 best-seller on PS4, PS4 Pro, Xbox One, Xbox One S, and Xbox One X hardware. What's even more surprising is that this isn't a next-gen optimized patch, but an upgrade made through each console's backwards compatibility functionality.
That being said. don't expect other massive improvements like upgrade visuals, ray tracing, or even a significant reduction in loading times (although the PS5's PCIe 4.0 SSD starts Odyssey 67% faster and loads up a save game 57% faster than the base PS4's slower HDD). The patch clocks in at less than 500MB on both platforms which is a nice touch.
Odyssey running at 60FPS is a big upgrade over the base game and I think we'll see lots more people re-engaging with the game. 30FPS was a lackluster cap and combat and exploration will be much more fluid this time around in smooth frame rates.
Read Also: Assassin's Creed: Odyssey Review, The Achilles of Games
Related Tags