Cross-progression and private matches are still coming to Apex Legends, but Respawn doesn't have an official timeline.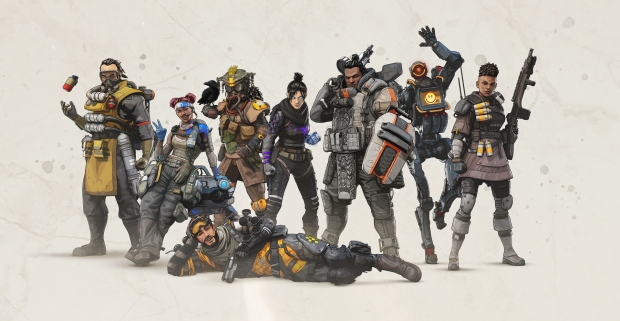 Cross-play, one of the most important parts of any monetized live game, is now live in Apex Legends. The other missing link, cross-progression across consoles, PC, and Switch, is still being worked on, and it could take a while before it's ready. Respawn says that adding in cross-progression is more difficult than they anticipated.
"I'm really passionate about having cross-play into the game, which is why we added it. One another thing I'm passionate about is cross-progression, which we don't support yet, but we are working on it," Apex Legends Game Director Chad Grenier said in a recent BrownGirlGamerCode dev panel.
"It's a lot more work than I thought it'd be, but we are working on cross-progression that will allow people to carry over purchases, skins, and progress regardless of what platform you're playing on. So we're working on that. It'll probably be a little while, but eventually we'll have that."
Grenier also says private matches are in the works. Respawn is committed to expanding the game's focus in order to drive up engagement and rake in more millions for EA. The publisher expects Apex Legends to make $1 billion this year alone. Respawn is working on updates, tweaks, and new seasonal heroes--and they also confirmed it takes 1.5 years to make a new playable legend character.
"I don't have a timeline available, but we're trying to get that feature for private matches available for anyone who plays Apex," Grenier said.
"Again, it's not as simple as just turning that feature on. There's a lot of work we have to do on the backend. We're working on it, and it's hard to give dates, but hopefully sometime soon we'll have private matches open to all platforms and you'll be able to organize your own events without having to ask for a code and have an official event link."