Spatial today announced a major update to its virtual collaboration platform that enables more realistic virtual environments modelled from real-world locations. The company is also making Spatial available for new devices to make the platform accessible to almost anyone.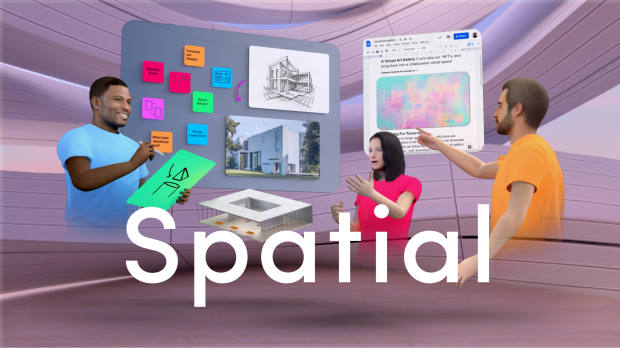 Spatial started life as an augmented reality co-location system that would enable anyone with a Hololens or Magic Leap headset to meet remotely with other people with AR devices. The system includes a virtual avatar that can be projected into a remote location. If you want to get fancy, you could even use a 3D scan of your body as your avatar.
Now you can get even fancier by bringing scanned objects and environments into the mix. The new Spatial update enables you to bring high-fidelity LiDAR scans into the platform, which you can use to recreate real-world environments to use as virtual meeting places. You can also import virtual copies of real objects into your virtual meeting space, making virtual collaboration feel a bit closer to the real thing.
"Real-time 3D collaboration was always an inevitable future for the next medium of computing but
Covid-19 has catapulted it forward", said Anand Agarawala, CEO of Spatial. "We never built Spatial with
the idea that it would replace in-person work, but as we suddenly find ourselves in this new normal,
companies are having to tackle issues they had not foreseen. Some of the new features mirror in-person
work etiquette like greater security and controls for meeting organizers, whereas others have surfaced
naturally after spending hours collaborating in these new virtual spaces. Our plan is to make Spatial as
ubiquitous and useful as Google Docs is today. We want it to become a tool users can't live without."
To support the new work-from-home reality that many of us are living through, and to help global companies bring their workforces together while they're unable to travel for business meetings, Spatial has also beefed up its infrastructure to handle larger meetings, improved the spatial audio for better audio clarity and environmental realism, and added a live translation system to help global teams work together.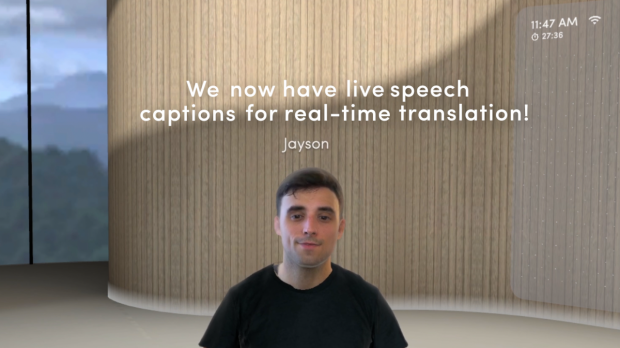 Spatial also added support for Cast for macOS, allowing Mac users to stream their desktop for others to see within Spatial.
Last year, Spatial added support for the Oculus Quest standalone VR headset, and soon, Spatial will support PCVR headsets through Valve's Steam platform. The company said it is gearing up to launch a beta version for SteamVR later this month with support for HTC Vive, Valve Index, Windows Mixed Reality, Varjo, and Oculus Rift/Rift S. Spatial didn't mention support for Pimax and VRgineers headsets, but they run on SteamVR, so it's likely those devices will work as well.
Spatial even made it easier for people without a VR or AR device to join virtual meetings. You can now access Spatial through a web browser with a sharable link, with no user credentials or installation required.
The full list of features includes custom LiDAR environments, live translation of 30+ languages, private rooms, administrative tools, a virtual selfie stick, a better web experience with moveable spectator camera, outdoor environments, and avatar customization.
Spatial said that users have already logged more than 8 million hours in virtual meeting rooms, and with the added features and device support that number is sure to climb rapidly.