HIS goes the full Monty with 5 new cards
Full Radeon HD 2600/2400 range.
Published Mon, Jul 2 2007 12:10 AM CDT
|
Updated Mon, Oct 19 2020 8:08 PM CDT
HIS has announced its entire range of AMD Radeon HD 2600/2400 based graphics cards and apart from the Radeon HD 2600 XT GDDR4 version, HIS has its own designs up and running. HIS launched a total of six new cards and four of the new cards feature HIS' new "Hi-Fi" concept design with gold plated DVI connectors, a black back panel and blue PCB.
There will be two IceQ version, one 2600 XT GDDR3 card and one 2600 Pro DDR2 card. The clock speeds for the IceQ version of the 2600GT wasn't revealed, but the 2600 Pro will have the GPU clocked at 650MHz and the memory at 1050MHz. Both cards will be available with 256 or 512MB.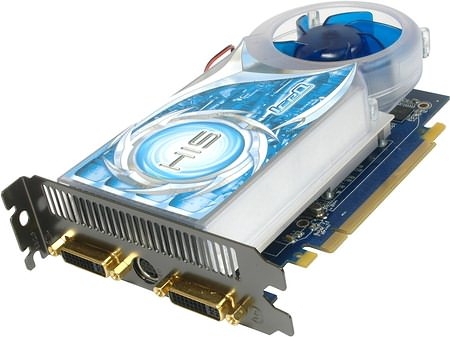 The reference design 2600 XT GDDR4 card will be clocked at 800MHz and its memory at 2,200MHz effectively. HIS also announced a Zalman cooled 2600 XT with GDDR3 which is clocked at 800MHz for the GPU and 1,400MHz for the memory and it's available with 256 or 512MB.
The standard 2600 Pro version will use a smaller cooler and it is clocked at 600MHz for the GPU and 1GHz for the memory and is again available in 256 and 512MB versions.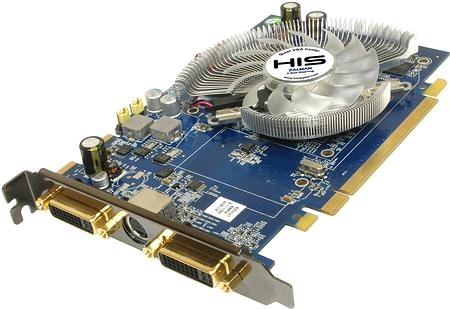 Finally we have the 2400 Pro, which will come with 128 or 256MB of DDR2 memory clocked at 800MHz, but at a 64-bit bus. The GPU on these cards will be clocked at 525MHZ and it's cooled by a very small fan and heatsink.