Major retailers are responding to the Cyberpunk 2077 console controversy with mass refunds--even brick and mortar stores like Best Buy.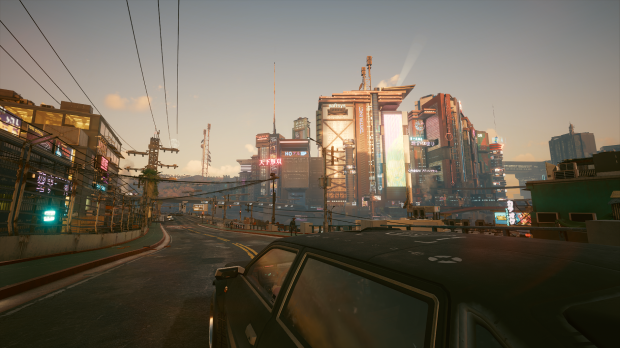 The Cyberpunk 2077 fiasco is so significant that it's causing retailers to temporarily change refund policies. We've seen Sony de-list Cyberpunk 2077 off the PlayStation Store and offer full refunds to all digital buyers, no questions asked (extremely rare, Sony almost never does this). Microsoft is doing the same thing, and all Xbox One digital buyers can get full refunds.
Now Best Buy is doing something extraordinary: Best Buy will offer full refunds for open copies of Cyberpunk 2077 until December 21. The refund includes the base PS4 and Xbox One versions along with the collector's editions, and the Xbox One digital versions bought at Best Buy.
This never really happens in retail; if you open a game, it's no longer refundable and can only be exchanged. Best Buy is changing this policy specifically for Cyberpunk 2077.
Here's what Best Buy's social media specialist said in a forum post:
Good Morning,

Obviously, Cyberpunk 2077 had a ton of anticipation coming into its release, and while I've not played it myself, it would appear that perhaps for some, it hasn't lived up completely to that anticipation. While many are enjoying the game, and it appears that there is a patch coming on 12/21/2020 that should hopefully help improve the game even further, we can certainly understand why some might be wanting to return the game, even after it is opened and played.

Normally, Best Buy is unable to offer returns of opened game software per our Return & Exchange Promise here. However, after some deliberation, and seeing that the vendor will be allowing returns through 12/21/2020, Best Buy will also be allowing returns for select opened Cyberpunk 2077 SKU's through December 21, 2020. Beyond that date, we will return to our normal Return & Exchange Promise for the game. Here are the game SKU's that will be returnable:

6255151 - Cyberpunk 2077 PS4

6255136 - Cyberpunk 2077 Xbox One

6352276 - Cyberpunk 2077 Collector's Edition PS4

6352440 - Cyberpunk 2077 Collector's Edition Xbox One

6414180 - Cyberpunk 2077 Xbox One Digital

You can bring your game to your local Best Buy store, or if you had your purchase shipped to your home, can return it via mail. If you need assistance obtaining a return label, please contact us at (888) 237-8289. Please also keep in mind that if you received the steelbook offer with the game, that will need to be returned as well, or the value of the steelbook will be deducted from your refund.