We are just getting our first look at the purported NVIDIA Quadro RTX A6000 graphics card, with a look at the new card and its blower-style cooler below: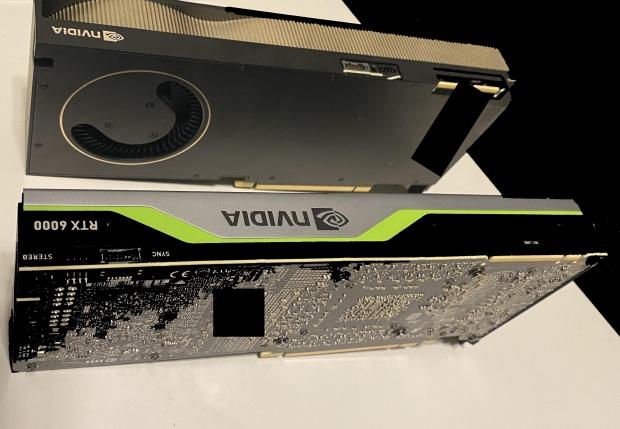 The leak is coming from Moore's Law is Dead, with the next-gen Quadro RTX graphics card pictured here to reportedly be the Quadro RTX A6000. We are to expect 48GB of GDDR6 memory on a 384-bit memory bus with 768GB/sec of memory bandwidth from the card.
NVIDIA seems to be going with a dual-fan design and short PCB, but we don't know if the company is using the same V-shaped PCB that it has on the GeForce RTX 3090 Founders Edition and GeForce RTX 3080 Founders Edition graphics cards.
NVIDIA is expected to properly unveil its new Quadro RTX A6000 graphics card at its GTC Digital event on October 5.