It's always interesting when a company that makes one specific product decides to jump into a new market and manufacture something different. AOC is the company we are looking at today, as they will be diving headfirst into the peripheral market.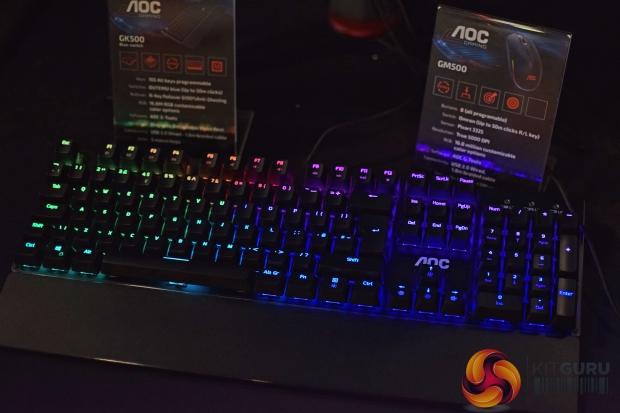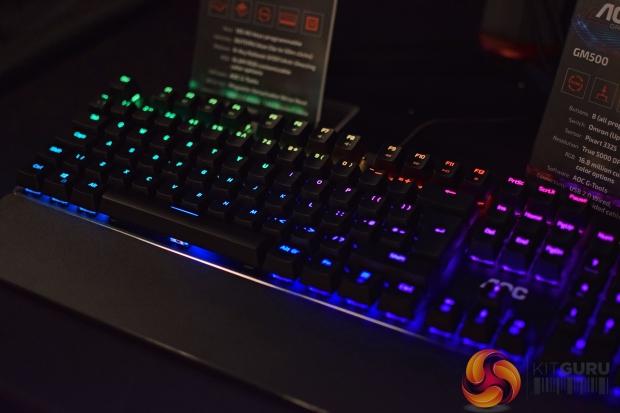 Kitguru was invited to check out AOC's latest monitors at an even held in London. Throughout the exhibition, they found a bunch of AOC keyboards and mice. AOC is originally a monitor manufacturer, but they will now be stepping into keyboards and mice. Firstly, we have the AGON GK500. This keyboard sports a detachable plastic wrist rest, RGB lighting, Outemu switches and comes it at the cost of $75 USD.
Moving onto the more higher-end keyboard, the AGON AGK700. This keyboard is much more expensive than the GK500 as it comes with Cheery MX Blue switches (Cherry MX Red coming soon), dedicated macro buttons, a plush leatherette wrist rest, and a dial at the top of the board. Both keyboards support AOC's new G-Tools software for customization purposes. The AGK700 comes it at a price of $161 USD.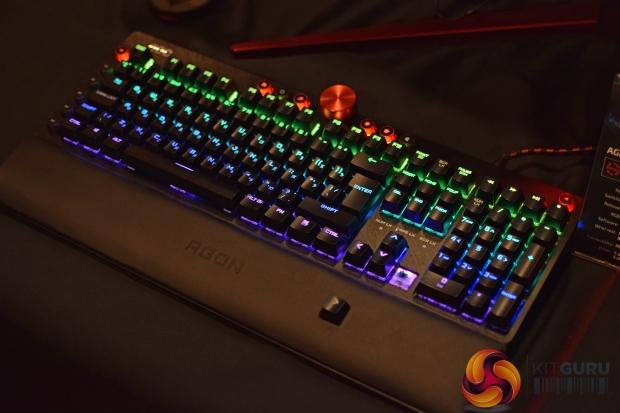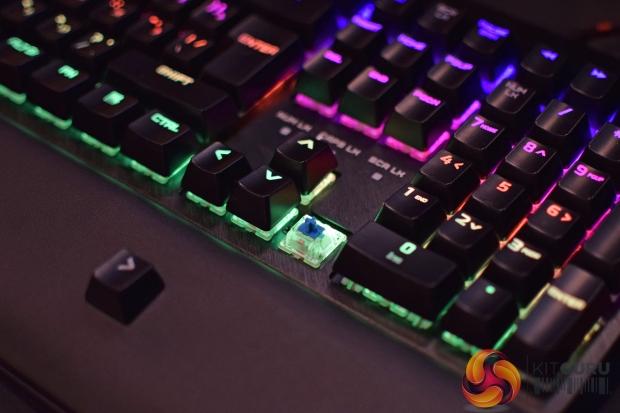 Let's talk, mice. AOC isn't making extremely expensive mice (yet?), as they are starting with the GM500 that only costs $30 USD. The GM500 comes with PixArt's PMW 3325 sensor, Omron switches, a 1.8m braided cable, and a single DPI button.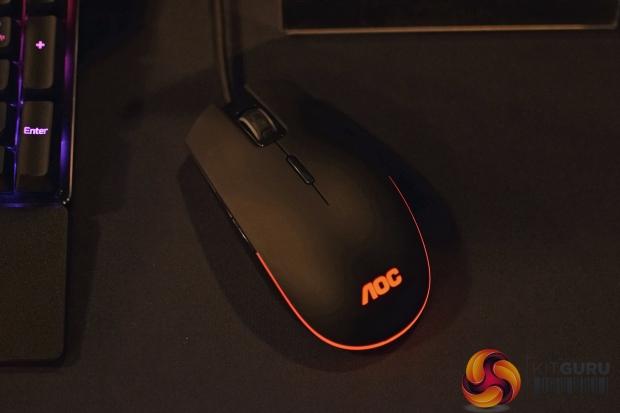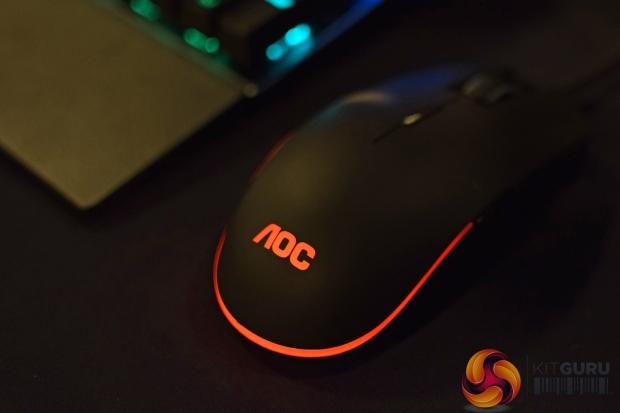 Next is the AGON AGM700, as you might've guessed, this is the higher-end mouse. Coming in at a cost of $53 USD, the AGM700 has a PMW 3389 sensor, can have it's weight-adjusted, Omron switches, DPI button, Sniper button, and has three on-board memory profiles.