Gamestop's Q3 net loss is dramatically lower than last year's
Gamestop is losing less money than last year, but it's still losing tens of millions every quarter.

Published Tue, Jan 14 2020 4:03 PM CST
|
Updated Tue, Nov 3 2020 11:45 AM CST
Gamestop is being squeezed further by digital game sales and subscriptions, but their Q3 losses are actually substantially lower than last year's.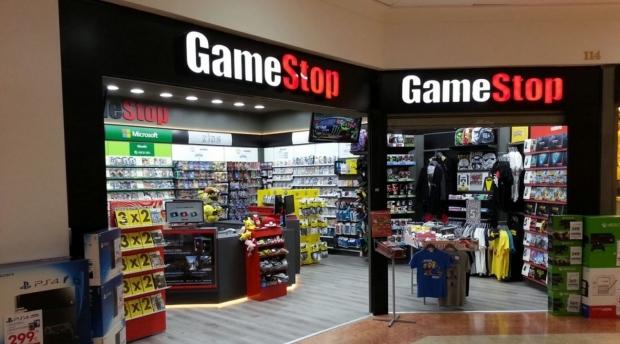 Gamestop is having a rough time. Its financial losses have forced closures of stores nationwide, and even overseas EB Games stores. As more stores close, Gamestop's hold on the physical game sales market shrinks. It seems to be a lose-lose for the retailer.
There's a silver lining though. Yes, Gamestop is still losing money, but it's losing less money than last year. In its recent Q3'20 financial report, Gamestop confirmed net losses of $83.4 million, representing a huge 83% reduction in net losses from last year's disastrous $488.6 million net loss. Despite reporting a 25.7% decrease in total global sales during the critical holiday months, Gamestop managed to rake in $1.4 billion in the three-month period.
Sales of nearly all of Gamestop's inventory was down in Q3: used game sales, software, accessories, and new console purchases. Gamers are simply waiting on next-gen consoles to buy new hardware, and if they are buying new consoles, they're not really buying them from Gamestop. The rise of digital purchases is also putting pressure on the retailer, although firms like NPD Group note that retail is still a significantly booming business for gaming, especially during the Christmas season.
Gamestop has a plan to get out of these dire straits: Transform its remaining stores into retro arcades. The bigger plan would be to prepare for used games to diminish over time, and try to get in on the digital game market in some way.
Here's what Gamestop CEO George Sherman said about Q3's results:
"Our third quarter results continue to reflect the prevailing industry trends, most notably the unprecedented decline in new hardware sales seen across the market as the current generation of gaming consoles reach the end of their lifecycle and consumers delay their spending in anticipation of new hardware releases.

With console makers set to introduce new and innovative gaming consoles late next year, we anticipate this trend to continue until the fourth quarter of 2020.

Despite the current top-line trends, we are pleased with the continued strong progress that we are making against our strategic initiatives as we transform GameStop for the future. We remain on track to achieve our $200 million annualized operating profit improvement goal, by 2021 and we believe our strategic initiatives will enable to us to achieve our long-term growth and profit objectives as we fully leverage our unique leadership position and brand in the video game space."

Since July, we have repurchased more than one-third of our outstanding shares, underscoring our continued conviction in the long-term value proposition of GameStop, our ability to execute on our strategic initiatives and deliver positive cash flows, as well as our commitment of returning capital to shareholders."
Related Tags