Shazam 2 drops on April 1, 2022 -- won't be an April Fools Day joke
DC and Warner Bros. announce Shazam 2 release date of April 1, 2022.

Published Fri, Dec 13 2019 12:16 AM CST
|
Updated Tue, Nov 3 2020 11:45 AM CST
DC is on quite the offensive right now, pressing all the right buttons with the recent Wonder Woman 1984 trailer and then news that the story is mostly locked in for Wonder Woman 3 -- and now we have a Shazam 2 release date.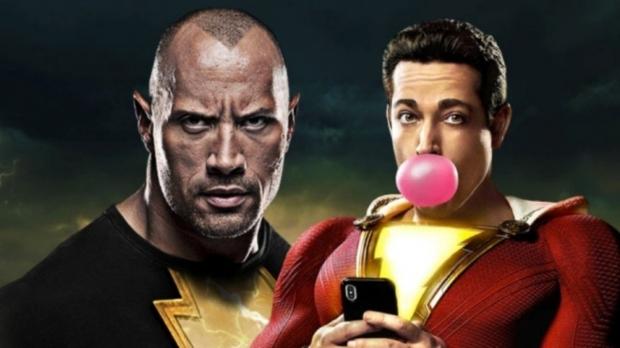 Shazam 2 will arrive in theaters on April 1, 2022 -- once again starring Zachary Levi in the titular role, something he was born for (along with Chuck). DC has needed to announce Shazam 2 quicker than usual, as the child stars in the movie will only get older as time goes on -- if DC and WB waited as long as they have for a sequel to Man of Steel, then the kids would be adults before we got it.
Levi himself said: "If we don't shoot another movie real quick, then they're just gonna be men. There's no point in saying 'Shazam' to transform, they're already transformed! So that's all I can tell you about the sequel, but I'm very excited to get into it, making it, and I hope you all enjoy it when we do".
Just before Shazam 2 we'll be greeted with Black Adam, who is Shazam's rival in the DC world -- Black Adam stars Dwayne "The Rock" Johnson in the role, and will fly into theaters December 22, 2021 -- 3 months later we have Shazam 2 on April 1, 2022.
Related Tags