Guerrilla dev: PS3's Cell CPU is by far stronger than new Intel CPUs
Sony's Cell architecture was beastly in power, and one dev says it's actually more powerful than today's Intel chips.
Published Dec 8, 2019 3:32 PM CST
|
Updated Tue, Nov 3 2020 11:46 AM CST
2 minutes & 28 seconds read time
The PS3's cell CPU is still more powerful than any of today's modern Intel desktop chips, Guerrilla Games co-director and technical director Michiel van der Leeuw says.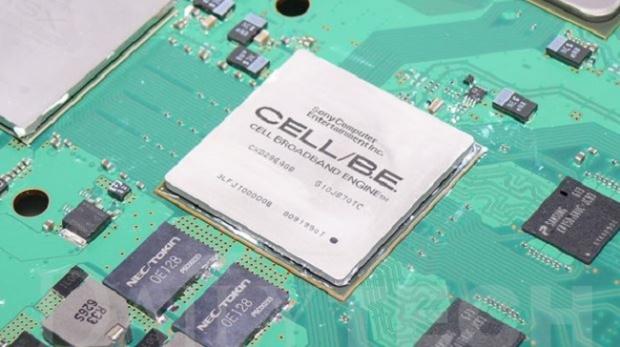 "Even desktop chips nowadays, the fastest Intel stuff you can buy is not by far as powerful as the Cell CPU, but it's very difficult to get power out of the Cell. I think it was ahead of its age, because it was a little bit more like how GPUs work nowadays, but it was maybe not balanced nicely and it was too hard to use. It overshot a little bit in power and undershot in usability, but it was definitely visionary," van der Leeuw said in a recent interview with GameInformer.
Thanks to its parallel computing design that forced devs to constantly re-write code for different cores, the PS3's Cell microarchitecture was a headache for creators.
The Cell processor was (and apparently still is) a potent workhorse that could push some serious performance, but tapping its power was a convoluted, complex, and often frustrating, time-consuming process.
Developers had to specifically optimize their games for the PS3 to squeeze out the Cell CPU's full potential, which few games actually did.
"The PlayStation 3 had such a bucketload of power," van der Leeuw continued.
"Making use of it and really getting performance out of the PS3 was hard, because you had all the SPUs and the power was not easy to unlock. You had to write a lot of special-case code. Once we were done and we got all the physics stuff and the ragdolls and there was so much stuff we did, it was good, but everything took a long time. And you need quite a skilled team to do it."
Sony learned a lot from the Cell architecture and went in a reverse direction with their next console.
One of the main goals with the PS4 easy development tools. The move to x86 architecture set the foundation for decades of future-proof games development as devs can now easily scale their titles from PC, Xbox One and PS4 without too much extra work.
Although the PS4's Jaguar-based APU isn't the most powerful, it was much, much easier than the Cell architecture, meaning more and more games could (and would) be made and released on the system. The move streamlined everything from updates to game releases and critical code optimization.
Sony's next-gen PlayStation 5 will also use x86, and we expect the future PlayStations after that will too.
Speaking of synergistic hardware, Sony's PS5 will leverage a new AMD SoC with Zen 2 CPU and Navi GPU technology, complemented by shared GDDR6 memory and a super-fast SSD that could be supercharged with new ReRam storage tech.
All of this hardware will be wrapped up with new SDK toolsets to ensure devs can easily translate their PS4 games over to PS5 for full backward compatibility on the new system.
Related Tags