2019 hasn't been kind to digital card games
First Artifact, then Gwent...now The Elder Scrolls Legends is being sunset.

Published Dec 7, 2019 6:05 PM CST
|
Updated Tue, Nov 3 2020 11:46 AM CST
2019 has been a terrible year for digital collectible card games outside of, say, Magic Arena, with multiple discontinuations and PR nightmares.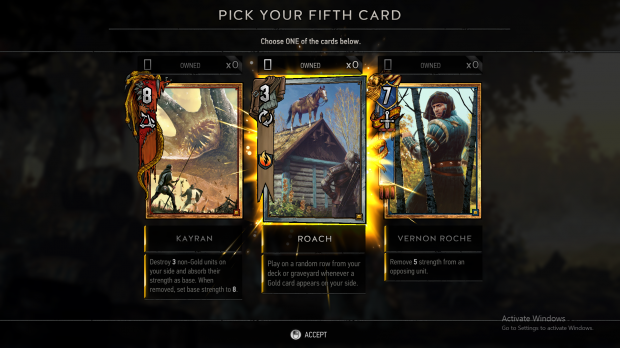 Throughout 2019 we saw lots of games-makers try to capitalize on the CCG craze with their own microtransaction-funded card games. Some of these made sense, like CD Projekt RED's Gwent. Some, like The Elder Scrolls Legends, were a stretch. Despite massive audiences and big cross-platform releases, many of these games failed to gain traction--or were embroiled in worldwide political fiascoes punctuated with boycotts.
A lot of the CCGs are now being discontinued or put into maintenance mode, which is basically sunsetting the games for their inevitable death.
Just recently CDPR announced Gwent will be unplayable on PS4 and Xbox One in 2020 because it's getting too hard to manage the game on phones, PCs, and consoles at once (we're wondering if the game simply didn't monetize well).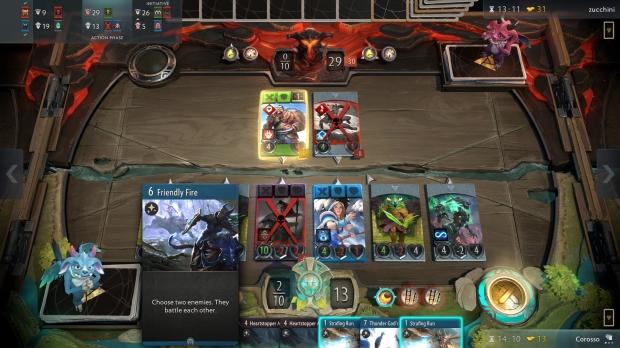 Other games like Valve's ill-fated Artifact, the DOTA card game, have been put on the back-back burner in Valve's kitchen (Valve has tons of back burners where many games like Left 4 Dead 3 are marinating). Artifact is still playable but Valve stopped updating the game a while back. It's basically static and frozen in time, the same as Gwent.
Now Bethesda's Elder Scrolls Legends card game is in the same boat.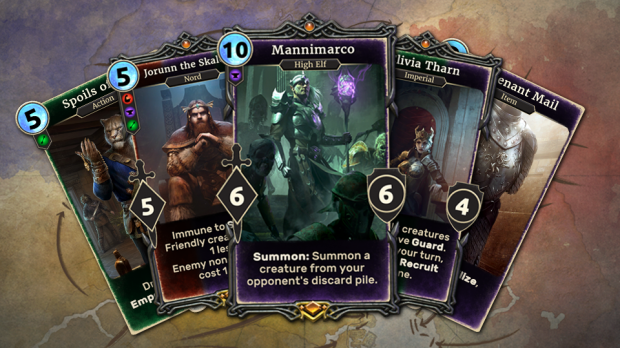 Updates for Bethesda's iffy-sounding CCG have ceased entirely and the game is apparently being put into the simmer-before-taking-it-off-the-burner maintenance mode. No more spices or ingredients will be added. The Elder Scrolls Legends is almost ready to be gobbled up.
"We decided to put any new content development or releases on hold for the foreseeable future," community manager Christian Van Hoose said on Reddit.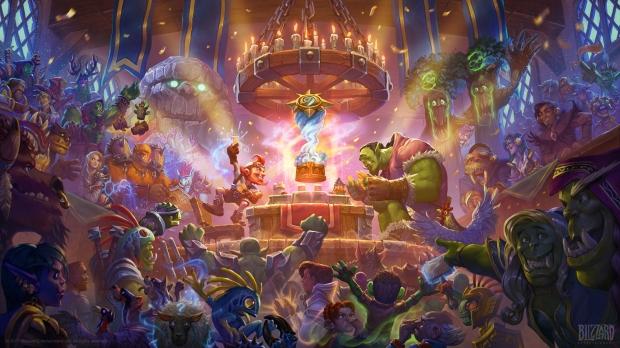 Art: Will Murai
And of course we have Hearthstone, which was thrown in the midst of 2019's most tumultuous gaming controversy. Blizzard banned Chinese Hearthstone player Blitzchung for his on-stream pro-Hong Kong sentiments, kicking off a worldwide fiasco that absolutely melted Blizzard's normally-frosty demeanor.
As a result, gamers called for a boycott of Hearthstone and Blizzard products. This caused a significant impact on Hearthstone's monetization, which fell rapidly following the controversy.
"Turning to Hearthstone. As we highlighted on our last call in August, we saw a more challenging competitive landscape for the franchise in the third quarter, which drove lower reach and player investment, both sequentially and year-over-year," Activision's COO said in a recent earnings call.
This didn't stop Blizzard from announcing a big new Descent of Dragons expansion at Blizzcon 2019, along with a new Auto-Chess style battle mode. If the game still doesn't do well after this attempt at re-engagement, Blizzard could pull away from the project to focus more on new games like Diablo IV, Overwatch 2, and other unannounced games.
All of these issues send one clear message to publishers: Beware of the CCG trap. It's often not worth it and the promise of consistent million-dollar revenues isn't worth the potential wasted time, effort, money, and over-saturation of your IP. Some brands simply don't need a card game (Elder Scrolls is one of them) and right now is a bad time to jump into the platform.
The market just doesn't seem to be very viable for CCGs, and it looks to be a very niche kind of sub-sect of the industry. We're kind of dubious about League of Legends' new card game now.
Related Tags