Interstellar visitor photographed, revealing a 100,000 mile-long tail
New photos of an interstellar visitor revealed some brand new factors about its properties to observers.

Published Tue, Dec 3 2019 3:43 AM CST
|
Updated Tue, Nov 3 2020 11:46 AM CST
A comet called 2I/Borisov entered our solar system from a distant realm, and as it makes its way through our neighborhood astronomers have snapped some good photos of it.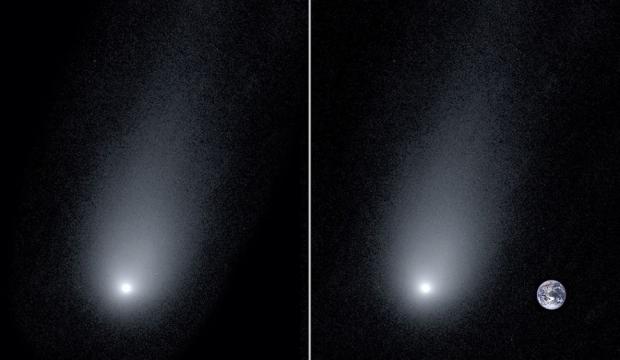 A team of astronomers from Yale University located in Connecticut managed to capture some photos of Comet 2I/Borisov on Sunday, November 24. These photos were taken with the Keck Observatory in Hawaii and revealed to onlookers that the comet's tail measured in at about 100,000 miles long. To put this distance into perspective, that same distance is more than 40% the distance to the moon.
With a tail being that long, you'd imagine the size of the comet to be substantially large -- alas it isn't. Astronomers estimate 2I/Borisov's nucleus (center) to be just 1 mile in diameter. On December 8th, 2I/Borisov will make its closest pass to our Sun, then three weeks after that it will safely glide past Earth. Yale astronomy professor Greg Laughlin said, "Astronomers are taking advantage of Borisov's visit, using telescopes such as Keck to obtain information about the building blocks of planets in systems other than our own".
Pieter van Dokkum, another Yale astronomy professor, said, "It's humbling to realize how small Earth is next to this visitor from another solar system".
2I/Borisov is the second interstellar visitor to reach out solar system, and the first was "Oumuamua". ESO/M. Kornmesser and artist gave a somewhat accurate impression of what that comet looked like, and that has been provided below.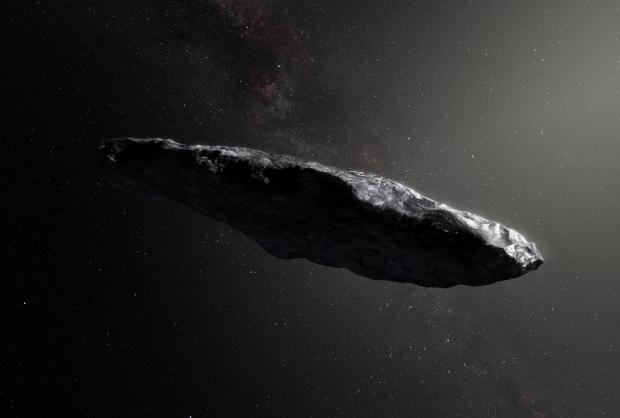 Related Tags