Project Scarlett won't get VR gaming, Microsoft doesn't care about VR
Gamers aren't asking for VR any more, so Microsoft isn't going to deliver it.
Published Nov 26, 2019 5:32 PM CST
|
Updated Tue, Nov 3 2020 11:46 AM CST
5 minute read time
VR won't be a part of Microsoft's next-gen Project Scarlett console for the foreseeable future, Xbox exec Phil Spencer says.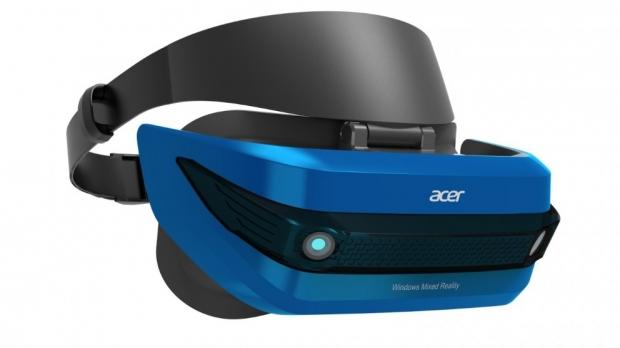 A bit ago a Microsoft patent for room-scale VR gaming stirred up the internet. Everyone thought it was for Xbox and that Project Scarlett, Microsoft's new ultra-powerful next-gen Xbox console, could get a Windows Mixed Reality headset of some kind, similar to Sony's PlayStation VR. But that's not going to happen any time soon...if ever.
In a recent interview with Stevivor, Xbox division head Phil Spencer confirms VR just isn't important for Microsoft right now. VR is simply too niche. Gamers aren't asking for it, so Microsoft isn't delivering it. Plus it goes against the ethos of the Xbox brand, which is spreading services and games across every device on the planet--in contrast, VR is more locked and closed-off.
"I have some issues with VR. It's isolating and I think of games as a communal, kind of together experience. We're responding to what our customers are asking for and nobody's asking for VR. The vast majority of our customers know if they want a VR experience, there's places to go get those. We see the volumes of those on PC and other places," Spencer told Stevivor.
Scarlett is certainly powerful enough to push VR, especially with its new high-end SoC with an 8-core, 16-thread Zen2+ CPU and Navi GPU combo, unified GDDR6 memory, and super-fast SSD, all of which could support native 4K 60FPS gaming, and even upscaled 4K 120FPS.
The issue is that Microsoft simply just doesn't care that much to do it.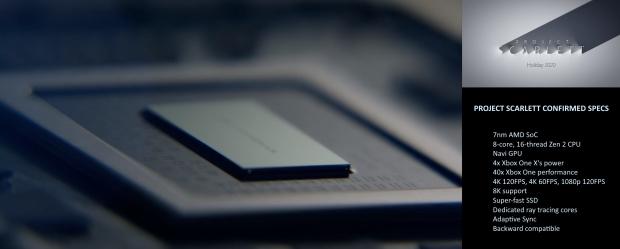 This isn't the first time Microsoft pulled away from VR. In 2017 Microsoft said that Xbox One X, then known as Project Scorpio, would support Windows 10 Mixed Reality headsets for AR and VR gaming. They even said Scorpio would deliver 90FPS VR gaming.
Then in 2018, Microsoft announced they were basically giving up on Xbox VR support. It's been that way ever since.
I wonder if Half-Life: Alyx will be enough to change Microsoft's sentiments, if, of course, it moves a bunch of VR headsets. Probably not. The game is VR-exclusive and thus gated off to a sliver of the PC gaming audience.
Other games-makers feel the same about VR. CD Projekt RED says it has no real plans to adopt its biggest games for VR, and said it's a "nichey niche market".
Spencer says that Microsoft could eventually dive into VR gaming, but not until everything's in the right spot. Remember Microsoft likes safe bets when it comes to gaming now, especially with its multi-faceted services that tie into pretty much every gaming hardware known to man. It's here where the core focus of Microsoft lies, not necessarily in its proprietary hardware solutions or, godforbid, niche VR headsets.
Project Scarlett is due out by Holiday 2020. No pricing has been announced.
Check below for confirmed specs and details, and a huge content listing of everything we've heard about Project Scarlett so far:
Project Scarlett confirmed details:
8-core, 16-thread Zen 2 CPU

Navi GPU

Highly customized 7nm SoC from AMD

GDDR6 memory

4x as powerful as the Xbox One X's 6TFLOPs of perf

Can deliver up to 40x more performance than Xbox One in specific use cases

Adaptive sync supported

Super-fast SSD that can be used as VRAM

Supports 8K resolution (likely media playback)

120FPS gaming

Variable refresh rate

Raytracing confirmed with dedicated raytracing cores

Backward compatible with Xbox, Xbox 360, and Xbox One games

Compatible with Xbox One accessories
Project Scarlett coverage:
Related Tags