Cyberpunk 2077 VR may not happen, CDPR doesn't think VR is worth it
CD Projekt RED isn't super enthusiastic about VR just yet, and sees it as a tiny market that's not really worth making games for.

Published Sun, Nov 24 2019 5:18 PM CST
|
Updated Tue, Nov 3 2020 11:46 AM CST
Want to play The Witcher 3 or even Cyberpunk 2077 in VR? Sorry to be the bearer of bad news, but that probably won't happen.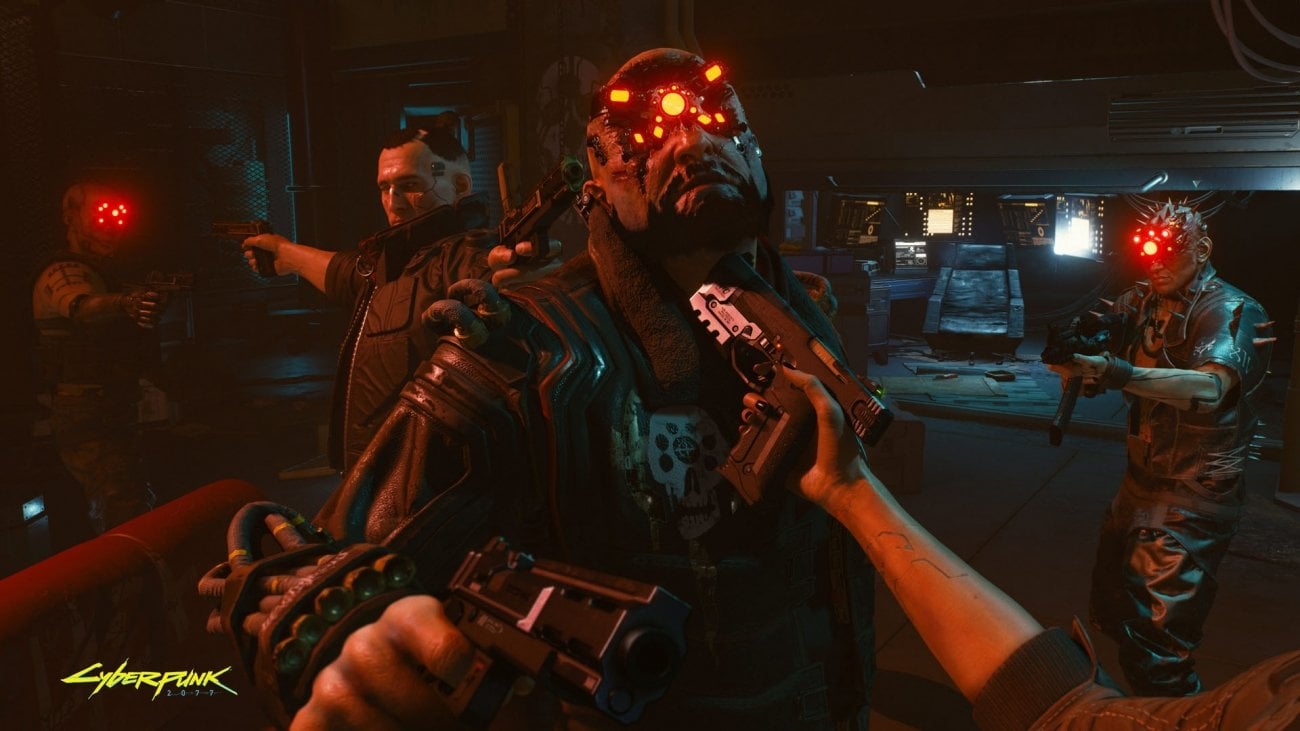 CD Projekt RED is skeptical on the VR market, at least in terms of overall sales. With such a small install base of headsets, the VR market just isn't big enough to justify the development effort and spending--at least right now. Valve's new VR-exclusive Half-Life game could kick off a big HMD spending spree and expand the userbase. But as it stands right now, CDPR doesn't see much value in adapting its sprawling singleplayer epics like Cyberpunk 2077 or The Witcher 3 for virtual reality headsets.
In a recent Q3'19 earnings call, CD Projekt RED execs were asked two big VR questions: Are they threatened by Half-Life: Alyx's launch in March, just a month before Cyberpunk 2077, and will they adapt their games for VR headsets? The answer to both is no.
"VR remains an extremely nichey niche of the market. It's very very small. The only reason I can think of why Valve has decided to put this title on the market is because they actually have a corporation behind the hardware. This is probably a big effort for them to try and expand that. This is very, very, very--I could add a few more verys--small," said CD Projekt RED founder Marcin Iwinski.
"So from a market perspective, are we afraid of Half-Life: Alyx being so close to Cyberpunk 2077? No, because it's a very different niche. This is an endeavor to try and sort of push the hardware while we are really targeting the market where it is, which is major consoles and PC without the need to have the VR gear.
"Now I am actually unaware in our conversations with publishers of really pushing hard for VR--perhaps this information has missed me, I genuinely don't know. I know there's a few titles here and there that usually showcase or experience VR, but I have not heard of anybody building an actual solid business on VR.
"That may very well change in the coming years. Perhaps Half-Life: Alyx will be the stepping stone that turns into something larger as we go. But that's definitely not going to be the case in the first half of 2020. I daresay it's probably not going to be next year.
"Things may change, though, and VR may become mass-market entertainment that validates the business model behind it, but it is not the case, at least not for us right now."
Read Also: Cyberpunk 2077 enters final development, but CDPR's still spending big
CD Projekt RED President and co-CEO Adam Kicinski adds a bit more color, saying the studio likes to work on new projects rather than re-visiting older games too often.
"About our games being converted...it's hard to say, but bear in mind that again for VR, you should design a game for VR, having VR in mind in part at least. We would rather work on new things, new great things, but that's not always true because we just released The Witcher 3 on Switch.
"But we'd rather work on new things, new titles."
In the same call, CD Projekt confirmed that Cyberpunk 2077's online multiplayer mode would be monetized, but only fairly with balanced purchases that give gamers value for their money.
The execs also strongly hinted that Cyberpunk 2077 will be future-proofed with PS5 and Project Scarlett next-gen optimizations.
Cyberpunk 2077 releases on April 16, 2020 for PlayStation 4, Xbox One, and PC. It's also coming to Google Stadia at a later date.
Related Tags