Project Scorpio will support Mixed Reality in 2018
Microsoft's ambitious Mixed Reality platform will cross over to Xbox One and Project Scorpio consoles in 2018, bringing MR gaming, apps and more.

Published Thu, Mar 2 2017 6:39 AM CST
|
Updated Tue, Nov 3 2020 11:56 AM CST
GDC 2017 - Microsoft has announced that its "monster" 4K-ready Project Scorpio console will support both AR and VR headsets in 2018, facilitating a more unified Mixed Reality approach.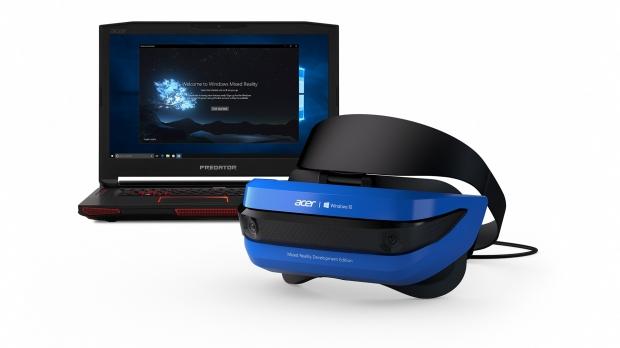 We've known for a while that Project Scorpio would support "high-fidelity VR experiences," but now Redmond has confirmed what we suspected at the start: those Windows 10 headsets being made by companies like Dell, Lenovo, Acer, and ASUS will bring VR and AR experiences to the total Windows Mixed Reality platform--which will soon include Xbox One consoles and Project Scorpio.
"We're also excited to share that Windows Mixed Reality experiences will light up on other devices over time, beyond desktop and Microsoft Hololens. Our plan is to bring mixed reality content to the Xbox One family of devices, including Project Scorpio, in 2018," Microsoft announced in a recent update post.
Not content with simply following in Sony's footsteps and be locked to VR gaming experiences, Microsoft has set off on a journey to merge VR and AR together in a seamless Mixed Reality (MR) format built on its unified and flexible Universal Windows Platform (UWP).
And MR won't just be for gaming, either: it'll be for content creation and apps as well as games, so users can have a total MR experience that not only inhabits a virtual space but also the real-world. You'll be able to surf the web on a massive screen on your wall, or Skype with friends, or even play games like Halo 5: Guardians via cross-platform Xbox-to-Windows-PC streaming--all on a huge overlay that compliments real actual spaces.
"Not only will you enjoy spectacular, immersive experiences, but also the things that you do most with your Windows PC - in mixed reality," a Microsoft spokesperson confirmed.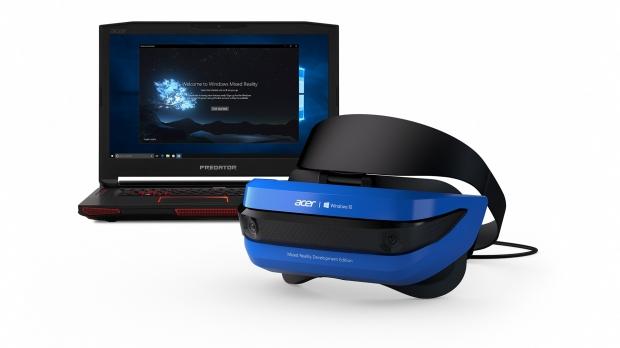 Mixed Reality has a much brighter future than VR in terms of an overall spectrum of content and offered experiences, and I think that Windows Mixed Reality will be a huge boon for Microsoft in the coming years.
Microsoft is already working with key OEMs to make Windows 10 VR and Mixed Reality headsets more accessible in terms of cost, so expect to see a wide spectrum of cheaper MR HMDs on the market to compliment the launch of the Windows Mixed Reality platform.
Sadly it looks like Project Scorpio won't launched with MR capabilities, but it should have virtual reality functionality when it ships on Holiday 2017.
Related Tags