Stadia is a data hog, can consume 119MB per minute
Interest in Stadia? Definitely get an unlimited data plan.
Published Nov 20, 2019 8:34 AM CST
|
Updated Tue, Nov 3 2020 11:46 AM CST
1 minute & 18 seconds read time
Stadia's a hog that rampantly consumes data. This really isn't a surprise, though, and signs were all there from the beginning. We originally reported Google's new game-streaming service is set to demolish data caps in no time flat, and that the service's launch lineup includes some of the worst games to stream across any kind of data-restricted environment. But now we have actual incremental data usage consumption to illustrate Stadia's voracious appetite.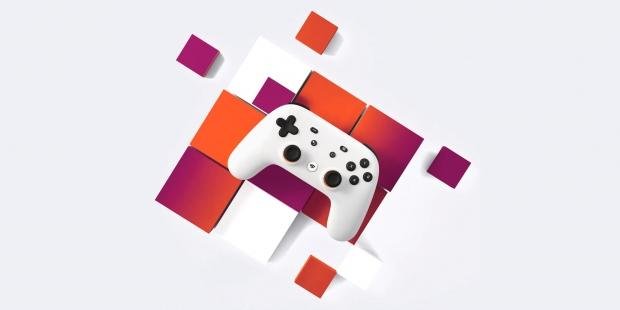 According to VentureBeat, Google Stadia can consume over 100MB per minute when streaming games in 1080p 60FPS. After 13 minutes of Red Dead Redemption 2 in 1080p 60FPS, the outlet says Stadia had used 1.55GB of data. And honestly in an intensely grindy, slow-burn game like Red Dead Redemption 2, 13 minutes accomplishes absolutely nothing.
Obviously how much data you use depends totally on the resolution you stream at. Stadia's resolution settings can be changed on-the-fly only in the mobile app, and the service allows three settings: 720p 60FPS, 1080p 60FPS, and 4K 60FPS (which is only available on Chromecast Ultra streaming to your TV, not on PC or mobile).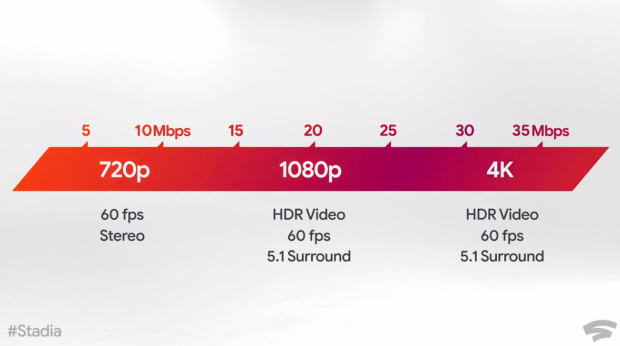 Suffice it to say, if you want to buy into Google Stadia, make sure you don't have any sort of data cap on your devices. That goes for home internet and smartphones (the latter could end up being a nightmare billing cycle from hell if you're not careful).
Google says that Stadia can gobble up anywhere from 5GB an hour (1080p) to 20GB an hour (4K 60FPS).
Related Tags