Here's a link to Super Smash Bros. Ultimate 'Terry Bogard' livestream
Looking for a link to the Super Smash Bros. Ultimate Terry Bogard livestream? We have your back.

Published Wed, Nov 6 2019 3:06 AM CST
|
Updated Tue, Nov 3 2020 11:46 AM CST
If you didn't know already, Super Smash Bros. Ultimate will soon be getting Fatal Fury's Terry Bogard. He will be arriving as a DLC character, but first we have to watch the Smash Bros. director play him for 45 minutes.
Of course you don't have to watch Masahiro Sakurai play Terry Bogard for 45 minutes, but it would certainly help if you are planning on giving him a shot in Super Smash Bros. Ultimate. Sakurai will be going through all of Terry's moves, and most likely give a description on how those moves reflect his original moves from the Fatal Fury games.
Sakurai will also be giving players some pointers on how to best utilize Terry's kit, meaning we should get some descriptions on his weakness and strengths. It should also be noted that Terry will be arriving with the version 6.0.0 update for Super Smash Bros. Ultimate, and with any luck that update could drop right after the livestream ends. Above we have a link to the Nintendo UK YouTube channel that has a countdown for the livestream.
If you happened to miss the reveal trailer for Terry Bogard, you can catch up on that here.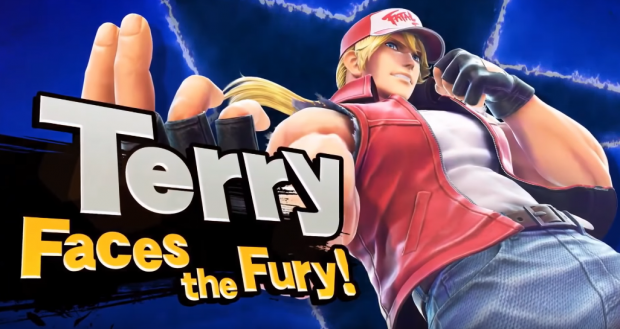 Related Tags