Death Stranding is Hideo Kojima's answer to President Trump & Brexit
Hideo Kojima says that Death Stranding is a reaction to the global disconnect that we face everyday.

Published Mon, Nov 4 2019 12:31 AM CST
|
Updated Tue, Nov 3 2020 11:46 AM CST
Hideo Kojima has sat down with BBC Radio 1 Newsbeat to shine a light on what caused him to make Death Stranding, and the events that have taken place on a global scale to result in him creating such a unique gaming experience.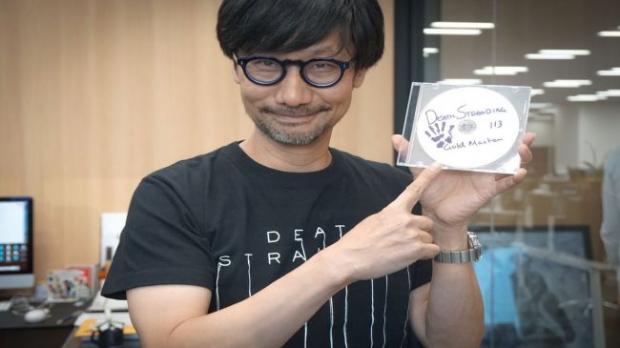 According to the interview, Kojima has created Death Stranding to give gamers a visual representation of the disconnect that he believes has taken over the planet. Kojima says, "We may be connected through the internet more than ever, but what's happening is that people are attacking each other because we're so connected." Death Stranding is designed to make players think about that connection and disconnection ratio.
Throughout the interview, Kojima dives further into the events that caused him to design this game the way he did. Kojima talks about real-world controversial issues that are causing mass divide around the planet, "President Trump right now is building a wall. Then you have Brexit, where the UK is trying to leave, there are lots of walls and people thinking only about themselves in the world." He continues and says that players will use Norman Reedus' Sam Porter Bridges see save the world from this disconnection.
Kojima also goes on to mention that he knows that many gamers are lonely, "Even though they're having fun with others outside when they are alone and playing video games in their living room they don't feel like they fit into society or their community. So when those people play this game they realize people like them exist all over the world. Knowing that even though I'm lonely, there are other people like me makes them feel at ease, that's what I would like for them to feel when playing the game."
In other news about Death Stranding, Adult Swim recently released a new advertisement where Rick and Morty try and eat the tube baby, more on that here.
Related Tags