Rick and Morty try and eat the baby in Death Stranding crossover
Rick and Morty has crossed over with Death Stranding in an epic new advertisement.

Published Sat, Nov 2 2019 8:04 AM CDT
|
Updated Tue, Nov 3 2020 11:46 AM CST
A new Rick and Morty advertisement has been released onto the official Adult Swim Facebook Page, it shows Rick and Morty investigating the Death Stranding.
The ad shows Rick and Morty aimlessly walking around in Death Stranding, and as per usual the 4th wall is broken by Rick saying, "Alright look Morty, [Hideo] Kojima wants us to reconnect a fractured society and stop the death stranding." Rick then asks Morty what all the floating ghosts are around him and Morty explains that those ghosts are the "death stranding".
Morty then speaks out and says that they have been walking for awhile and that he's got this strange baby in a tube. Rick then says he has got an idea and begins to start shoving Morty thinking that the baby is some kind of upgrade triggered by pressure. After realizing that the baby isn't a pushable upgrade he then suggests to eat it, saying it could potentially "make us run faster or jump higher". Morty is then convinced and says "let's eat the baby".
In other news about Death Stranding, the PC version of the title was recently announced, more on that here. The director of Death Stranding, Hideo Kojima has also already begun discussing his next title, check out that news here.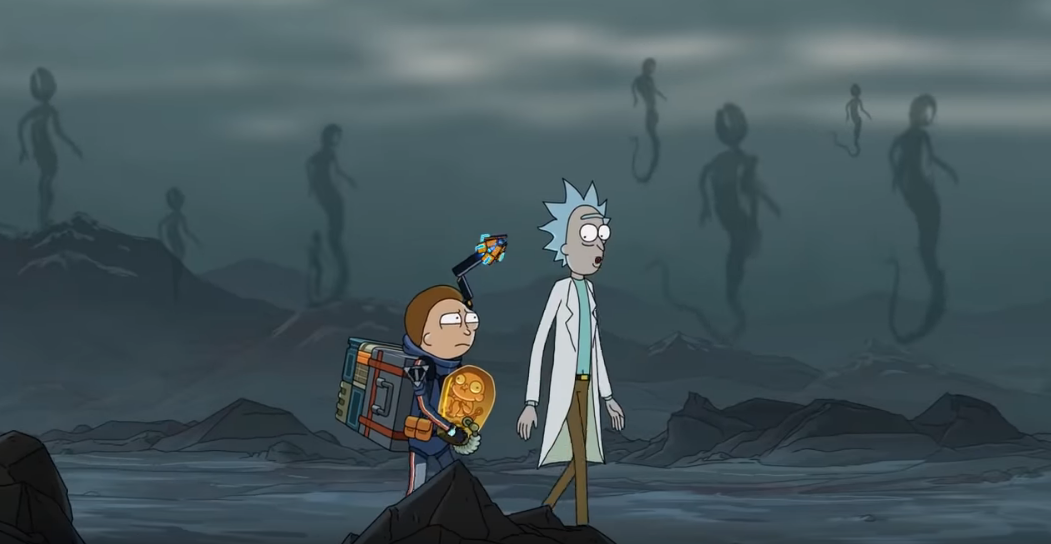 Related Tags