Tech whistleblower: YouTubers paid by NVIDIA for product placement
There's a vast YouTuber conspiracy, NVIDIA confirms Illuminati #666.

Published Oct 25, 2019 12:26 AM CDT
|
Updated Tue, Nov 3 2020 11:46 AM CST
TechPowerUp caused quite the stir in the last few hours, with the site reporting from a Reddit "whistleblower" that posted about NVIDIA marketing having control over YouTubers. It ended, as you'd expect... disastrously.
First up, check out this full text of the post that TPU reported on... but then the site used an image from Steven "Tech Jesus" Burke from Gamers Nexus. This image was quickly removed once the drama began. There was absolutely no need to use his image, at all, and so Burke rightfully so -- blasted TPU on Twitter in an exchange you can read here:
The whistleblower said that he/she is scared NVIDIA will "punish" them if they talked about this under their YouTube channel. This means that whoever the anonymous "whistleblower" is, it's a YouTuber who "makes video reviews on computer hardware". From the outset, the post notes that they are "pretty big" but "not LTT big, but still pretty big" and that they work with all of the major hardware companies.
The post says that NVIDIA "pays a lot of YouTube channels for exposure" and thus to put Team Green boxes behind them. On top of this, the post eludes NVIDIA "really wanted" YouTubers to "rehash" Radeon RX 580/590 to "distract" from the RX 5700 advancements.
The post continues to say that NVIDIA is "also asking YouTubers to do other things in AMD and Intel videos", with the whistleblower claiming NVIDIA asked them "and others to make sure we always had NVIDIA branding visible in AMD and Intel coverage videos".
NVIDIA reportedly even went as far as asking this particular YouTuber for GeForce GTX and GeForce RTX boxes and cards to "be visible in all AMD videos, videos that have nothing to do with NVIDIA products". NVIDIA reportedly asked this whistleblower "to make sure and never use AMD video cards when reviewing AMD and Intel CPUs".
The whistleblower also adds that some YouTubers are "paid for this branding and product placement and others are not paid". So TPU using an image of Steve Burke from GamersNexus in their post is a really dog move by the looks of things, sparking fire in the belly of Tech Jesus himself.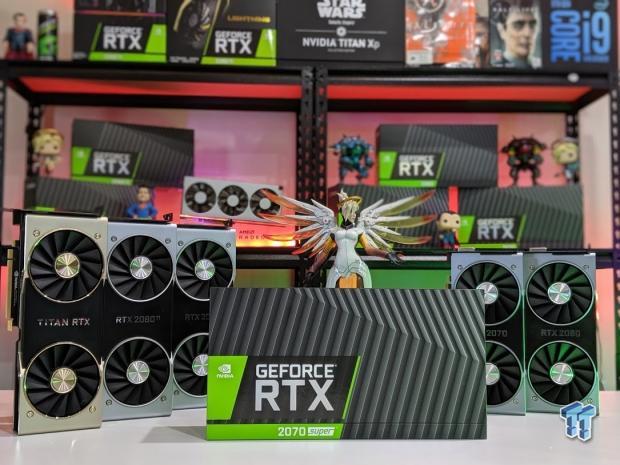 Speaking of sparking a fire, here's a shot of my "set" that I use for product photography for all of my content here at TweakTown. It is not endorsed or sponsored by NVIDIA and I'm now wondering where my bags of money are... huh? HUH?!
Oh that's right -- the simple reason here is that NVIDIA has had a crap load more graphics cards launches over the last few years versus re-badging and re-hashing cards from AMD. Radeon RX 480 > 580 > 590 for example, that was the last 3 years for AMD -- oh and we can't forget Radeon RX Vega 56/64.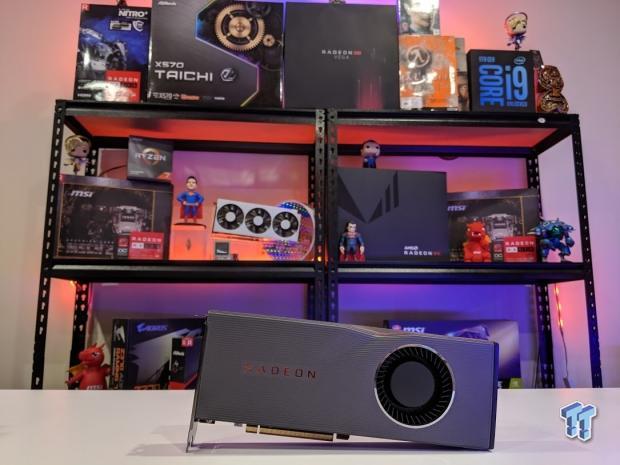 Another shot of my personal set, and shock -- I moved some boxes around for the Radeon RX 5700 XT review. Someone better dob me in! I'M TOTALLY BIASED. Damn it, you got me -- I'm part of the Tech Illuminati and both NVIDIA and AMD pay me $10,000 every time I take a photo of their card in front of their respective boxes. I'm obviously joking.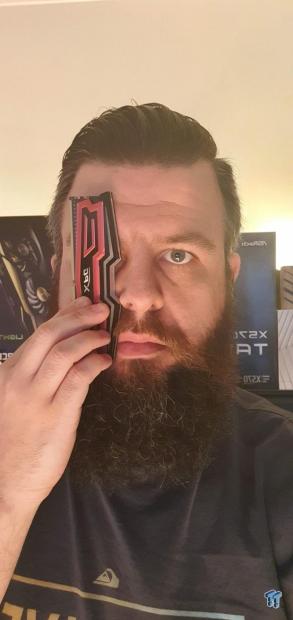 But I'm not joking about being part of the Tech Illuminati. #666 represent.
Now to add in here - I'm a professional tech reviewer, and no NVIDIA PR or staffer asked me to fluff any of my Navi content, nor did they command I use more NVIDIA GeForce retail boxes over anyone else.
All in all I think this is a ridiculous thing to claim, and secondly to throw Burke in specifically and pick him out from a crowd of Tech YouTubers is beyond ridiculous. Let us know what your thoughts are on the matter below.
Related Tags