Tesla owners have unparked their car 'hands free' over 1 million times
Tesla's Smart Summon feature has now been officially used over 1 million times.

Published Thu, Oct 24 2019 3:32 AM CDT
|
Updated Tue, Nov 3 2020 11:46 AM CST
Tesla has just finished up its quarterly earnings meeting and one of the aspects the company talked about was the recently rolled out Smart Summon feature for Tesla vehicles.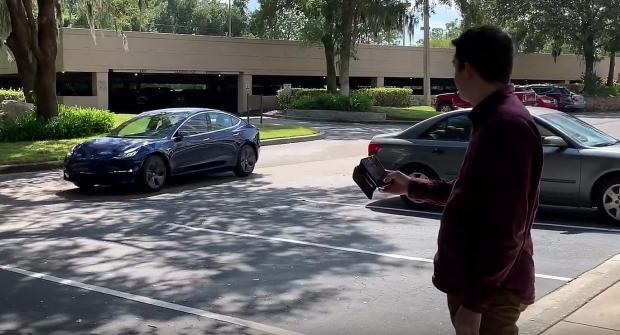 Smart Summon enables Tesla owners to be able to 'summon' their car from a location and then have it drive itself over to the owner. Tesla owners have been using this feature in a variety of different places, such as parking lots, around the corner trips and if they are feeling particularly lazy. This feature can be used from a maximum distance of 200 feet, and as long as the owner is in the line of sight of the vehicle.
Some users have experienced some extremely close calls with this feature, but just like any omelette, you have to break some eggs a long the way. In all in all though, the Smart Summon feature has been quite the success for Tesla with their quarterly earnings report saying the feature has been used "over one million times" since its release back in mid September. Tesla also said that "Our neural network learning approach enables us to continue to iterate and improve functionality over time."
Related Tags