NASA Administrator doubles down on humans landing on Mars by '2035'
Humans shall step foot on the red planet by 2035, according to NASA's chief.

Published Wed, Oct 23 2019 4:02 AM CDT
|
Updated Tue, Nov 3 2020 11:46 AM CST
NASA has reaffirmed its stance on wanting to get humans across the stars and walking on the red neighboring planet, Mars.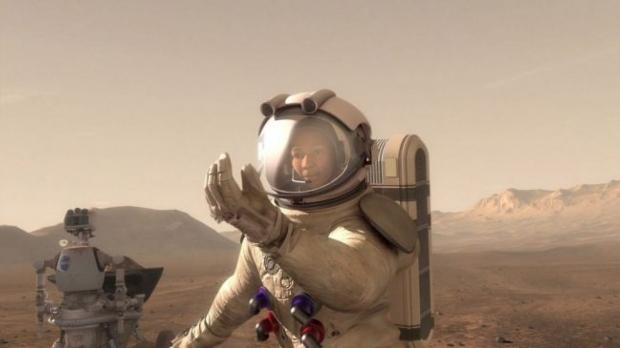 According to Jim Bridenstine, NASA's Administrator, NASA plans on first achieving a successful Moon landing in 2024 and then moving onto Mars in 2035. Bridenstine sat down at a planel discussion at the International Astronautical Congress and said "If we are accelerating the moon landing, we are accelerating the Mars landing. I suggest we can do it by 2035."
The reason for Bridenstine to push up the Mars landing to 2035 from 2033 is because "We need to learn how to live and work in another world. The moon is the best place to prove those capabilities and technologies. The sooner we can achieve that objective, the sooner we can move on to Mars." Vice President, Mike Pence also spoke out at the panel and said that the United States' vision is to be a leader when it comes to space travel into the unknown, and that they are always willing to work with and help like-minded, freedom-loving nations.
Pence said the following; "With Apollo in the history books, the Artemis mission has begun, and we are well on our way to making NASA's moon-to-Mars mission a reality. To be clear, our vision is to be a leader amongst freedom-loving nations on the adventure into the great unknown. The United States of America will always be willing to work closely with like-minded, freedom-loving nations as we lead mankind into the final frontier."
In other space exploration news, the United Kingdom's first moon rover is a jumping spider robot, more on that here. Saturn also recently took the spot as the moon-king planet after recent discoveries, more on that here.
Related Tags