Trump says next Moon mission is 'not so exciting', real target = Mars
Australia has partnered up with NASA for their upcoming Artemis Moon mission scheduled in by 2024.

Published Mon, Sep 23 2019 8:08 AM CDT
|
Updated Tue, Nov 3 2020 11:47 AM CST
U.S President, Donald Trump recently had a meeting with the Australian Prime Minister, Scott Morison and discussed the future of space exploration.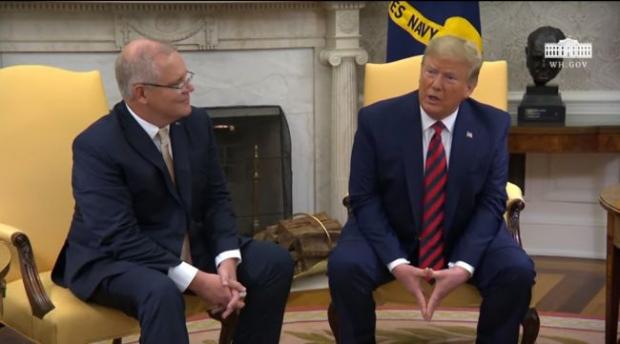 During that meeting, Trump spoke openly about each of the countries roles that they will be playing when it comes to space exploration via the Moon and eventually Mars. He said that "We're stopping at the moon. The moon is actually a launching pad, That's why we're stopping at the moon. I said, 'Hey, we've done the moon. That's not so exciting.' So we'll be doing the moon. But we'll really be doing Mars."
Trump also reinstated that "We're going to Mars" and that U.S space program will eventually take them there, its just a matter of securing the Moon first. For those that didn't know, NASA plan on leaving Earth by 2024 as apart of their Artemis lunar mission, more on that here. Additionally, NASA will be working with other space exploration companies such as Jeff Bezos' Blue Origin and Elon Musk's SpaceX.
Here is what Trump had to say about that, "In addition, rich people like to send up rocket ships. So between Bezos and Elon Musk and others, we're leasing them our launch facilities, which you can't get. And they've actually done very well. They've said they've had great success."
Related Tags