BioShock dev's new game might be a story-driven FPS
Ken Levine's next game might be a smaller-scale BioShock-like project.

Published Tue, Oct 22 2019 5:14 PM CDT
|
Updated Tue, Nov 3 2020 11:46 AM CST
Ken Levine's latest game might be a first-person shooter with immersive simulation elements, a job listing hints.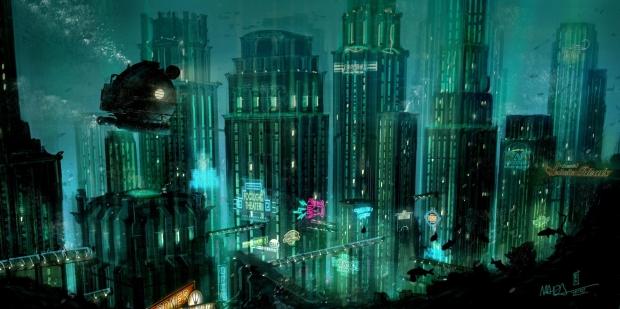 BioShock studio Irrational Games is no more, but a core handful of the old team lives on at their new studio Ghost Story Games. This new team has been developing a game since 2016 or thereabouts and we actually knew it'd be an immersive sim way back when. But new job listings hint the unannounced project could stick to BioShock's roots, which makes sense given the team's experience with shooters.
A producer job listing at Ghost Story games calls for experience with FPS, RPGs, or strategy games, hinting at a hybrid focus for the new project. "The ideal candidate for the producer role has owned areas of production for one or more PC and/or console titles in the shooter, RPG or strategy genres," reads the listing.
Ghost Story has been careful to say their new games will be smaller-scale titles rather than huge sprawling epics like the BioShock series. The team is also a combination of developer and self-publisher, but they're wholly-owned by Take-Two Interactive. The new game could be more story-driven and dramatic and less action-based, but still be set in the FPS genre with light RPG elements.
Sadly the Twilight Zone interactive game has been cancelled.
"Ghost Story Games (formerly known as Irrational Games) is a self-publishing game studio owned by Take-Two Interactive. Our mission is simple: to create immersive, story-driven video games for people who love games that ask something of them."
This poses an interesting opportunity to deliver a AA game that's not under Take-Two's Private Division label, which has signed external indie studios to publish games like The Outer Worlds.
Ghost Story's next title could be unveiled soon, maybe at The Game Awards 2019 in December, and could release in 2020 or thereabouts. It's been a long time since we've had updates on Levine's projects but it's likely still in heavy development.
Take-Two Interactive currently has a gigantic release slate of upcoming games in development for its FY2021 timeline (ending March 31, 2021) and beyond, of which likely includes GTA 6, new Private Division games, the next game from Michael Condrey under 2K Games, and a handful of unannounced projects like Ghost Story's game.
Related Tags