Take-Two has the 'strongest new game pipeline in history'
Rockstar Games parent company Take-Two is working on tons of new projects, including sequels and new IP.

Published Sun, Aug 11 2019 5:20 PM CDT
|
Updated Tue, Nov 3 2020 11:47 AM CST
Take-Two once again teases a huge roadmap of new IP, sequels, and franchises, strongly hinting GTA 6 is currently in development.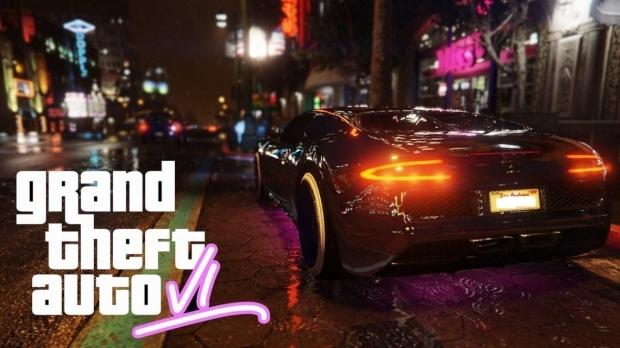 In its recent Fiscal Year Q1'20 earnings call, Rockstar Games parent company Take-Two Interactive teases its massive slate of new games. The pipeline is "bigger than ever," and Take-Two says it'll include sequels from its biggest franchises (ahem...Grand Theft Auto...ahem). But it's not all GTA 6 and Rockstar. There's a myriad of fresh projects in dev across its entire label of studios, including the new 2K project from ex-Call of Duty dev Michael Condrey, new titles from its Social Point mobile house, and innovative games from its new indie label Private Division, which is publishing Obsidian's new The Outer Worlds RPG.
In the call, company CFO Lainie Goldstein outlined strong growth indicators for FY2020 and beyond thanks to this new slate. "Looking ahead, we have the strongest development pipeline in our history, including sequels from our biggest franchises, as well as exciting new IP," she said.
Take-Two President Karl Slatoff re-iterated that R&D spending is up (it jumped by 17% to $230 million in FY2019, and could keep climbing in FY2020) and teased a "robust" lineup of new titles.
"In terms of our out-years' release schedule, we've basically disclosed everything that we can. We've already disclosed everything that we're talking about now. I'm sure there's nothing more to say about that. You can see it in our numbers, we have talked about R&D expenses going up, particularly this year, which will be indicative of investment in new titles," Slatoff said in the call.
"And we've got a very robust--maybe our most robust line--pipeline of all times for new IP. A lot of that's driven in Private Division, but there's new IP throughout the entire Company as well. So again, you'll be hearing more about that soon in the future."
While it's not explicitly confirmed, we can extrapolate that Grand Theft Auto 6 is the star of the new games show. I recently predicted GTA 6 would be as heavy-handed as GTA 5's monetization, complete with a more engaging and widespread GTA Online component.
Sure it's not the only new game assuredly in development, but it's the highest-profile one that stands to rake in the most monstrous sales revenue. When it'll be ready remains to be seen--Rockstar is known for its snail's pace at development--but it's clear Take-Two is ramping up for the game's continued development investment.
As for the other games...well...we might have to wait until E3 2020 to see more.
Related Tags