BioShock dev Ken Levine will use Rod Serling's beloved anthology series to blur the lines between film and games.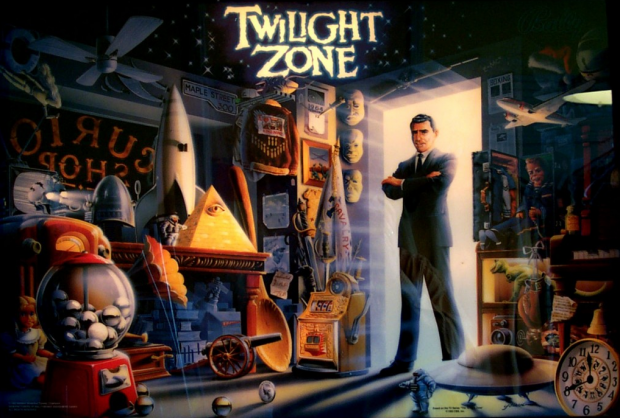 I absolutely love The Twilight Zone. I've watched every episode of the 1960's series and the 1985 reboot, along with the terrible 2000 run. So when I hear that Irrational Games' Ken Levine is not only writing but also directing an interactive Twilight Zone film that "explore sthe spaces between movies and games", I get pretty excited. I've always wanted a Twilight Zone game, something akin to Alan Wake's Night Springs in video game form.
"Interactivity is a spectrum, it's not binary," Levine told Wired in a recent interview. "I think of it as the viewer's angle in the chair. When you watch something, you're sitting back in the chair. When you're gaming, you're leaning forward in the chair. This is an interesting place in between ... your brain is forward in the chair."
"Playing my games, you can probably tell Twilight Zone is something I grew up with," Levine continued."They speak to a larger truth. They're morality plays, fables, and often they're about a character who is going through an experience that's central to their life but also speaks to a larger part of the human condition. I don't think [Rod] Serling, at the beginning, set out to be a science-fiction writer. But he found that this is a great medium to do metaphor."
Levine has to handle this perfectly. Interactive "movie games" can either go really great or really poorly. Since the team is riding on the Twilight Zone name, they can't risk messing it up. CBS is notoriously pretty selective over how the franchise is used (the horrible 2000's series notwithstanding), so Levine must have won over the studio. Let's just hope the "interactive movie" isn't just a bunch of QTEs and whatnot...that'd ruin the entire project. Levine and his team have reams of source material to use and adapt, so let's hope they pick some really good episodes.
Maybe we'll even see some VR integration with this new project. Honestly, I'd love to step into the Twilight Zone and experience the weirdness, awe and mystery of the interdimensional realm where anything's possible.