Palpatine returns in new Star Wars: Rise of Skywalker trailer
Final Rise of Skywalker trailer teases robotic Palpatine, Rey and Kylo team-up, and more.

Published Mon, Oct 21 2019 10:11 PM CDT
|
Updated Tue, Nov 3 2020 11:46 AM CST
Disney just released the final Rise of Skywalker trailer, and we get some big teases from the final chapter.
Star Wars: Rise of Skywalker is the end of George Lucas' legendary sci-fi saga, so it's only proper the series goes out with a bang. The trailer shows lots of little tidbits that speak volumes. We get a glimpse of a big all-out war that could be the Resistance's last-ditch fusillade against the New Order, what appears to be a Kylo-Rey alliance to destroy a statue of Darth Vader, and a tantalizing clip of a robotic Emperor Palpatine at the end.
"Long have I waited. And now...you're coming together," Palpatine says in the trailer, possibly hinting that Kylo will try to seduce Rey to the dark side just as Vader did with Luke. Kylo could change and finally come into the light--at least temporarily--but there's some sequences where he's fighting Rey on an ocean planet.
And there's even Poe leading a charge on horseback on the surface of a Star Destroyer. Huh. C3-PO might also sacrifice himself to hack a New Order ship or base.
Overall the movie looks a bit lackluster insofar as scope and thematic content, and it definitely looks like more of the same. But it's the end of the Skywalker saga and could have some big surprises in store for us.
Star Wars: The Rise of Skywalker releases on December 20, 2019 in theaters.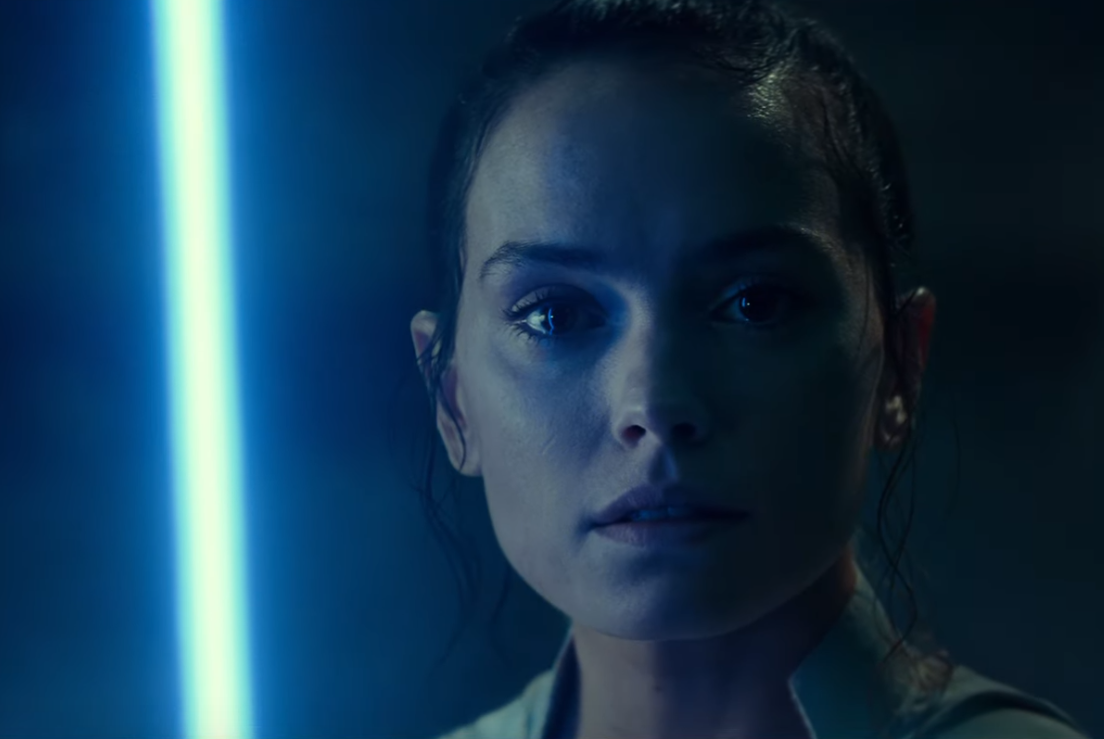 Related Tags