Xbox Scarlett CPU: 'no compromises', allows for 4K 120FPS gaming
AMD's custom Zen 2 chip for the Xbox Scarlett has 'no compromises', enabling easy 4K 120FPS.

Published Mon, Oct 21 2019 7:32 PM CDT
|
Updated Tue, Nov 3 2020 11:46 AM CST
We know that the semi-custom designs that AMD is providing in its Zen 2 and Navi chips for the next-gen Xbox Scarlett and PlayStation 5 consoels will provide a huge injection of performance... but 4K 120FPS is a big call.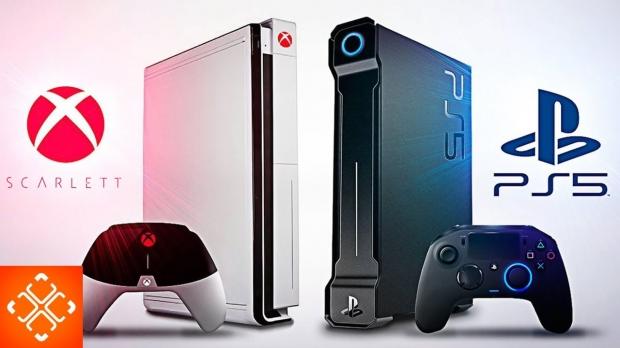 It wasn't too long ago that I personally did some testing between two of NVIDIA's flagship GeForce RTX 2080 Ti graphics cards in SLI/NVLink, which enabled 4K 120FPS gaming on Ultra quality. But now, Aaron Greenberg who is the GM, Xbox Games Marketing at Microsoft, is teasing that the huge CPU upgrades inside of Microsoft's next-gen Xbox Scarlett console will open the doors for 4K 120FPS gaming.
In an interview with the Xbox Official Magazine, Greenberg said: "But, with the next-gen, I think you'll see a big upgrade in CPU, because we really want to make sure that you don't have any compromises with the framerates. Yes, we can do 4K, but we can also do 120 frames per second. So I think that type of capability will be something that people don't see today".
We do know that AMD is providing semi-custom designs for both next-gen consoles, which should see the CPU side of things being a hefty 8C/16T design based on the kick-ass new Zen 2 architecture. It will be a gigantic upgrade over the decade-old Jaguar architecture inside of the current Xbox One family of consoles, that's for sure.
As for 4K 120FPS gaming... I don't know, I'm a little dubious. I get Microsoft want to put the pedal to the metal in terms of ZOMG HYPE, but 4K 120FPS isn't easy -- and I have the benchmarks to prove it.
Where I do see 4K 120FPS becoming a thing is definitely in AAA titles which have had some Microsoft help, or in remastered games with older-gen graphics that can enjoy an easy upgrade to 4K 120FPS with the massively increased CPU/GPU grunt inside of the next-gen Xbox over the current-gen woefully under-powered Xbox One consoles.
We should expect Microsoft to launch its next-gen Xbox Scarlett alongside or very close to Sony launching its PlayStation 5, which I exclusively revealed would be launching in December 2020.
Related Tags