Here is Overwatch's graphics on Nintendo Switch vs the PS4 version
A great graphics comparsion has been made for Overwatch on the Nintendo Switch versus the PS4 version.

Published Fri, Oct 18 2019 7:04 AM CDT
|
Updated Tue, Nov 3 2020 11:46 AM CST
Blizzard Entertainment blessed the Nintendo Switch with Overwatch recently and while Switch players are enjoying the title in hand-held mode, how do the graphics pan out when compared to the already released PS4 version?
Thanks to Gaming Boulevard, we have a great side-by-side graphics comparison between the Switch version of the game and the PS4 version. From the above video we can see that the Nintendo Switch version has been hit with some quite considerable graphical downgrades (as expected). These graphical downgrades come in the form of the game appearing lighter, shadow quality being reduced, render quality distance being reduced, overall texture quality reduction and much more.
While these graphical downgrades are clearly apparent, they are more than necessary to get the game to run at a smooth 30FPS on the handheld console. According to Yanagi, the Nintendo Switch version of Overwatch, "For the Switch version of Overwatch, we really want to deliver the authentic Overwatch experience. The gameplay has to feel like Overwatch and the game has to look like Overwatch. For fixed platforms like the Switch, we do our best to configure the game to the optimal settings to achieve this goal."
In other news about Blizzard Entertainment, the company cancelled the Overwatch coming to Nintendo Switch event thanks to the China controversy, more on that here. Blizzard also banned forum members for 1000 years over discussing this Hong Kong controversy, and if you aren't caught up on all of that you can be brought up to speed here.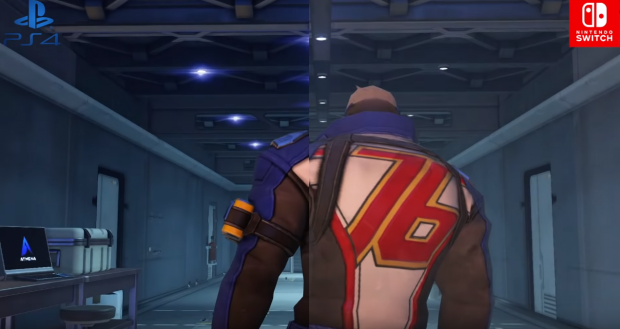 Related Tags