Overwatch for Nintendo Switch supports next-level real-life FPS gaming
Overwatch for the Nintendo Switch takes FPS gaming to the next level.

Published Wed, Oct 2 2019 3:06 AM CDT
|
Updated Tue, Nov 3 2020 11:47 AM CST
Both Blizzard and Nintendo announced Overwatch for the Nintendo Switch back in early September, and since then players have been wondering how not only the controls are going to pan out, but also if there is going to be adjustable performance options available.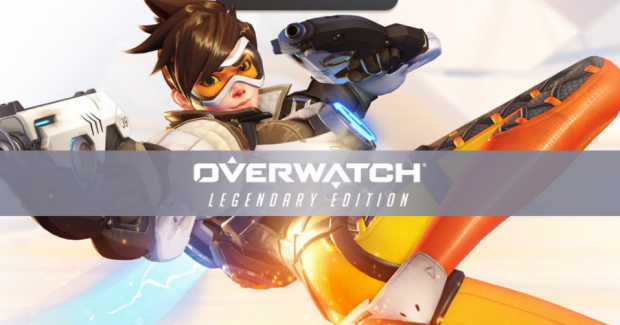 In a recent interview with Vooks, Wes Yanagi, the games principal producer discussed both of these topics and shined a light on some valuable information. According to Yanagi, the Nintendo Switch version of Overwatch will have the tradional controller layout that other consoles do, but in addition players will have what is called 'gyro-aim support'.
Yanagi says, "Controls for the Nintendo Switch version of Overwatch is basically the same as the other consoles. However, one big addition is gyro-aim support. With gyro-aiming, you can tilt the Switch or Pro Controller to give a little nudge to your aim and help line-up shots. Or, you can detach the Joy-Cons and point it at the screen like a laser pointer. One of our designers plays this way and dominates."
Yanagi also went on to answer some questions regarding performance adjustments for Overwatch on Switch, saying "For the Switch version of Overwatch, we really want to deliver the authentic Overwatch experience. The gameplay has to feel like Overwatch and the game has to look like Overwatch. For fixed platforms like the Switch, we do our best to configure the game to the optimal settings to achieve this goal."
If you didn't know, Overwatch for the Switch will be running at 30FPS in both of the Switch's configurations.
Overwatch for the Nintendo Switch will be released on October 15th, and will arrive with the option of The Legendary Edition which includes more than three years worth of content and updates. For more information, head on over to this link here.
Related Tags