We have already heard rumors of Sony launching two next-gen PS5 consoles in 2020: the regular PlayStation 5 which will be joined by the PlayStation 5 Pro... but what would the big difference between them be?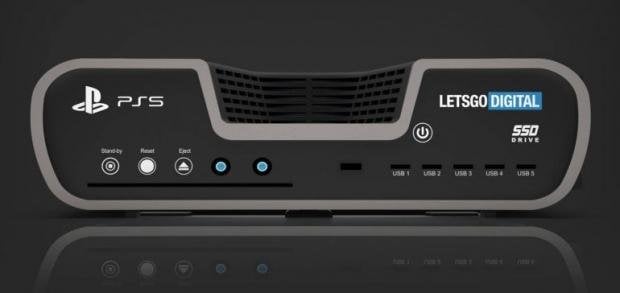 According to the latest from LetsGoDigital and their new PlayStation 5 renders, which we covered here, the regular PS5 might not have a super-fast SSD. The higher-end PlayStation 5 Pro console would have the super-fast PCIe 4.0-based SSD while the regular PS5 will have, well, we don't know yet.
I doubt Sony would use a regular HDD so they could use a normal 2.5-inch SSD in the regular PS5 that maxes out at 500-550MB/sec, leaving the worlds of 4GB/sec+ speeds to the higher-end PS5 Pro.
Sony won't be releasing the PlayStation 5 and PlayStation 5 Pro consoles without profits in mind, but if they were to segment and separate their consoles between super-fast storage offerings it would be a really bad move. Maybe the regular PS5 will have a much smaller SSD (256-512GB) while the higher-end PS5 Pro might have a larger 1-2TB PCIe 4.0-based SSD.
Although, considering PlayStation architect Mark Cerny has said that the super-fast SSD in the next-gen PlayStation 5 is 'the key'... it makes it hard for me to believe Sony wouldn't have PCIe 4.0-based SSDs in both the PS5 and PS5 Pro. Capacities could be the key thing here.
We'll have to wait and see, I guess.