Rockstar spent almost two years on Bully 2 before giving up
Development on Bully 2 has been stalled for nearly six years, sources say.

Published Sun, Oct 6 2019 6:02 PM CDT
|
Updated Tue, Nov 3 2020 11:46 AM CST
Bully 2 was in early phases of development for almost two years before it floundered, sources close to the matter tell VG Chronicle.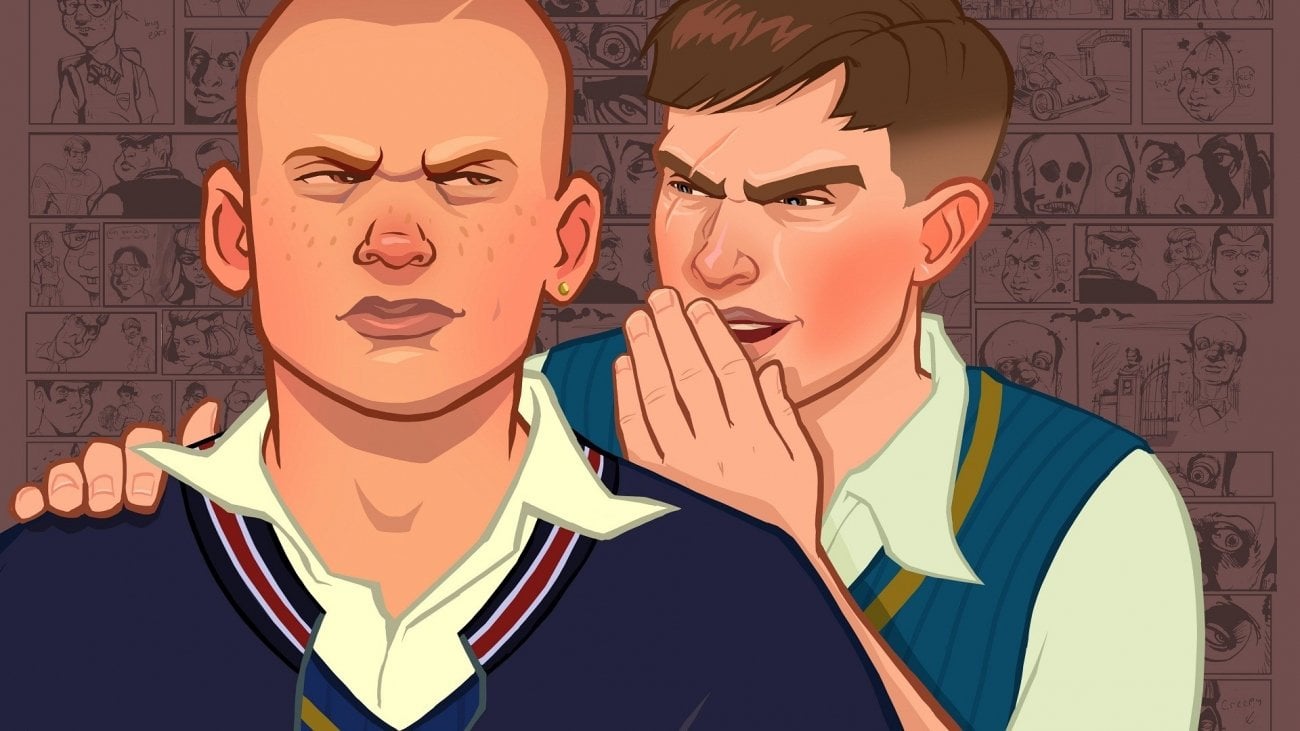 Rumor has it Rockstar Games plans to release Bully 2 on PlayStation 5 and Project Scarlett. Multiple outlets have reported on the sequel, citing inside sources possibly within Rockstar itself. Now VG Chronicle sheds some new light on Bully 2, and it doesn't look too good for fans of the Rockstar underdog.
Sources say after Red Dead Redemption and the Bully: Scholarship Edition shipped, Rockstar's New England branch spend almost two years laying out early frameworks for Bully 2 (Rockstar has nine different teams stretching across the globe from India to California). This work included a write-up of the same story outlined in SWEGTA's Bully 2 video as well as a small slice of gameplay with rudimentary open-world mechanics. The project was ultimately put on the back burner as GTA V's development ramped up, followed by Red Dead Redemption 2 in 2018.
Right now Bully 2 might still be in limbo. Developers and publishers keep games in limbo states all the time (EA put Mass Effect in limbo after Andromeda, and Square Enix did the same with Deus Ex after Mankind Divided). Sometimes the franchise stay in the darkness. Other times they're resurrected.
But with Grand Theft Auto VI on the horizon, I wouldn't be surprised if the bulk of Rockstar's internal ring of studios is focusing on the next billion-dollar GTA rather than Bully 2.
No one knows for sure what's happening with Bully 2 right now except Rockstar. The sources only mention development had stalled way back when, and didn't say whether or not Rockstar picked it back up for active development.
It's possible Bully 2 is on the horizon, though. Rockstar parent company Take-Two Interactive currently has a ton of games in the works--more than it's ever had in the history of its business.
"We have the strongest development pipeline in our history, including sequels from our biggest franchises, along with exciting new IP," Take-Two CEO Strauss Zelnick said in a FY2019 earnings call.
If Bully 2 does ship, expect a cohesive online mode that folds into the new Rockstar Online ecosystem, which includes GTA Online and the new Red Dead Online gametype.
Related Tags