System Shock 3 will have no classes, has augmentations like Deus Ex
'Most important' thing for System Shock 3 dev is to make 'each player's individual playstyle driving the experience'

Published Sat, Sep 28 2019 11:15 PM CDT
|
Updated Tue, Nov 3 2020 11:47 AM CST
System Shock 3 is currently in development and my eyes are peeled for every single drip of information we can find on the game, with the latest news directly from System Shock creator himself, Warren Spector.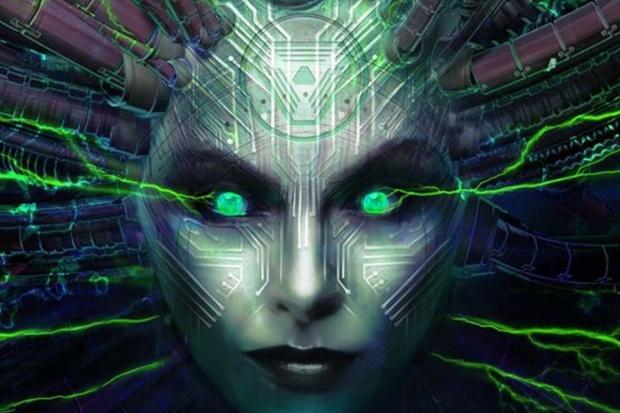 Spector spoke with GameSpot where he revealed System Shock 3 will not have any classes at all, with Spector highlighting something he has talked about for decades now: "playstyle matters". He talks about this extensively in GameSpot's piece if you want to read it in more detail, but it's about immersing the player in a world where every action matters -- and not just because it's marketing speak.
In effect, you are playing you in the game -- and not the avatar inside of the game. System Shock 3 on this principal alone has just dialed up the hype meter a little bit more, as I trust the words of Spector over tens of millions of advertising spend on marketing buzz words.
System Shock 3 won't be a revolutionary game in every single way, but the team at OtherSide Entertainment want to ensure their AA (not AAA) game fits into the world of modern immersive sim games. In this way, Spector said: "the simple answer is that it has to. I know that doesn't answer your question, but in terms of level design, depth of simulation, and storytelling technique, there's been so much advancement that we need to at least keep up. Early on we put together a list of things we were going to do to match the state of the art. And then we have a couple ways in which we want to push things further. Given the whole "playstyle matters" approach, I'll give you a couple of hints".
This is where he added: "It's not like we're going to take first-person combat places that it's never been before. But there are some ways in which we need to push further; level design. In particular, the interconnectedness and the three-dimensionality of levels nowadays has changed. Games like Bioshock, which is again not exactly an immersive sim in my mind, but clearly a cousin, took environmental storytelling to a whole new level. You walked into a room and you know the room's purpose. You see writing on the wall and it advances the narrative".
But it's this bit that I liked the most: "There've been so many advances that we need to keep up with and we're going to do that, and then innovate in a couple of other areas where creativity and design coincide, and actually count for as much or more than budget and team size".
I love the idea of creativity and design infusing to battle out the other side of game developers with larger budgets and more staff.
There's lots more in Spector's interview, but another part that we'll talk about here is the progression mechanics of games these days, with more and more games (it feels like 90% of them) have skill trees or progression mechanics. GameSpot wanted to know about the actual progression mechanics in System Shock 3.
Spector replied:
"I don't want to say I'm not a fan. There are a lot of games where that kind of progression you're talking about make sense, skill trees and there are still people who think character classes are a great idea. Again, one of the hallmarks of the immersive sim is it's about you in the world. You the player, not your little 64-pixel-tall avatar or whatever. It's about you making the decisions that you feel are appropriate to the situation. So the most important thing to me is each player's individual playstyle driving the experience. Having said that, we do have, just like we had an in Deus Ex and in other games, body augmentation and fighting modifications".
"That was part of the first System Shock. We're going to give you a bunch of body mods and you can only install a handful of them. So there will be some augmentation and character modification. But what we want is for that to be in the service of your playstyle. Hypothetically, if you're a character that likes to sneak around and avoid combat, a cloaking device might be a useful tool for you. So everything is about supporting your playstyle".
"In this game, and in other games like it, you develop a character is through your inventory. You're going to be acquiring things throughout the game. The tools you create will allow you to interact with our world simulation and our enemies in unique ways that, again, serve your playstyle".
Related Tags