The Switch Lite was almost cheaper than $199
Nintendo originally wanted the Switch Lite to be even cheaper than $199.

Published Fri, Sep 20 2019 2:56 PM CDT
|
Updated Tue, Nov 3 2020 11:47 AM CST
Nintendo wanted to sell the Switch Lite even cheaper than $199 in an effort to bolster hardware sales, but supplies pushed back.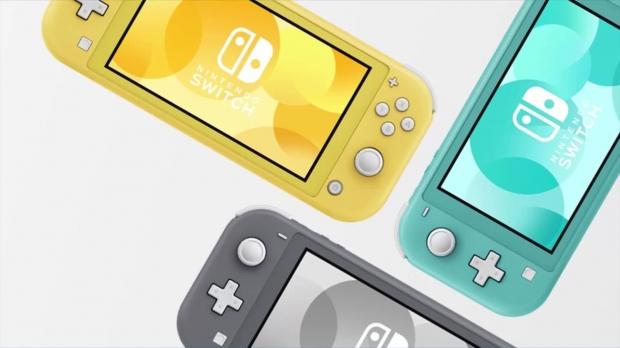 According to anew report from The Wall Street Journal, Nintendo originally had a lower price in mind for the handheld-only Switch Lite. The console could've cost possibly as as little as $150 if suppliers agreed to Nintendo's terms. Sources close to Nintendo's supply chain say the company adamantly tried to lower the price by cutting costs but ultimately wavered, which isn't surprising. Nintendo aims to sell every Switch console at a profit and it likely didn't want to eat into this margin.
Even at $199 the Switch Lite is an attractive prospect. It can't connect to an HDTV nor can it enjoy its predecessor's boosted hardware performance when docked, but it certainly gets the job done. The Switch Lite uses a new 16nm Tegra X1 refresh with improved battery life and better thermals, and also sports a smaller design optimized for on-the-go play.
It's meant to replace the ailing 3DS which is all but dead, but unlike the 3DS it won't splinter off into its own platform; the Switch Lite is fully compatible with all existing and future Nintendo Switch games, software, and content. It's a Switch but only smaller and more limited in its feature set.
The Nintendo Switch has enjoyed tremendous sales momentum since its launch in 2017. The console hybrid has amassed 36.87 million sales worldwide and remains on target to be the best-selling console of 2019, as per NPD reports. Nintendo's business is utterly dominated by the Switch, with the system making up $9.9 billion or 85% of the company's quarterly revenues.
The Switch Lite is currently available at retailers worldwide for $199.
Related Tags