The new $199 handheld-only Switch Lite appears to have a revised 16nm Tegra X1 chip for slightly better battery life and thermals.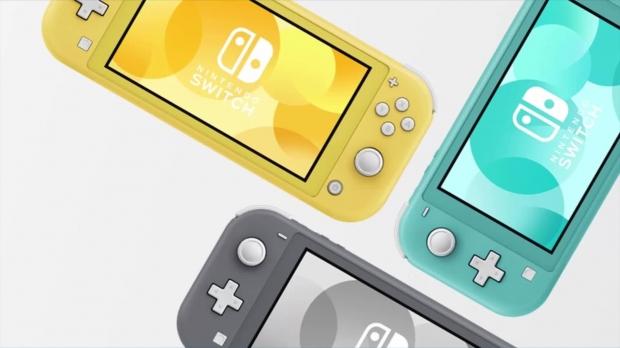 The FCC recently published some internal teardown photos of Nintendo's Switch Lite that strongly indicate a die shrink. The SoC itself is obscured with thermal paste, but it looks smaller than the 20nm Maxwell Tegra X1 chip used in the original 2017 Switch. In 2016 we exclusively reported the Switch would be powered by NVIDIA, not AMD. It's likely the Switch Lite houses a Maxwell Tegra refreshed on 16nm, but all of the other specs and performance power should be the same. We won't see the beefier Pascal-based Parker Tegra X2 SoC in the Switch Lite. This isn't a boosted chip--just a shrunken one.
Nintendo's reasons for this refresh are two-fold. One, smaller chips are more power efficient and typically produce less heat, which is critical for a handheld system that'll play huge games like The Witcher 3 on its 720p screen; and two, a new Tegra revision will close an on-chip vulnerability that's being exploited to add homebrews and ROMs onto the Switch.
Overall the specs are still the same, although the photos do seem to show 64GB NAND flash instead of the onboard 32GB (probably because the pictured unit is a dev console). Chips have been moved around the PCB to compensate for the smaller chassis, too, but apart from the boosted battery life (3-7 hours of handheld play in Breath of the Wild versus the 2017 model's 2.5-6 hours) and smaller 5.5-inch screen, the Switch Lite will operate the same as a normal Switch in Handheld Mode.
It's very likely this Tegra refresh coincides with NVIDIA's new Shield TV and could be a highly customized version of the chip used in the upcoming set-top box. After all, the original Switch used a custom version of the original Shield TV's SoC.
Bear in mind this isn't the rumored Switch Pro revision with boosted power. Firmware hackers found various mentions of boosted hardware in Nintendo Switch OS update code. That chip should come later on and might even be the Pascal-based Parker Tegra.
Nintendo's Switch Lite rolls out September 20, 2019 for $199.