Nintendo SHOULD add purchasable costumes to Super Smash Bros. Ultimate
Why hasn't Nintendo already added purchasable costumes into Super Smash Bros. Ultimate?
Published Sep 16, 2019 3:12 AM CDT
|
Updated Tue, Nov 3 2020 11:47 AM CST
1 minute & 24 seconds read time
Many Super Smash Bros. Ultimate fighters are held close to the heart by their players and so are their costume variations, but what if players could purchase extra cosmetic costumes?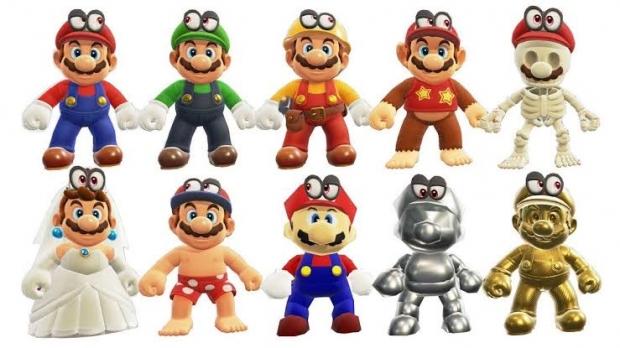 Serious Super Smash Bros. Ultimate players that play the game competitively spend countless hours with their main fighter, this usually means that they either cycle through the eight costume variations or have chosen one that they like the best.
Take Mario for example, each of Mario's costumes are representative of the characters gaming legacy, but obviously these aren't all of the costumes Mario has ever worn. In Super Mario Odyssey, Mario has a plethora of outfits to choose from and for players to collect, some of which I really wished were in Ultimate. I'm sure this same principle can be said for a multitude of fighters.
While microtranactions certainly have been put under the coals for its gambling-like use in free games, but I believe that extra purchasable outfit options would give players more of a personalized feel to their favorite fighters which could be worth it. While the word microtransactions is certainly hard to swallow these days, if the additional costumes were iconic enough to attract players and were reasonably priced, while also not effecting the scheduling or the quality of other expected DLC content, I think that they would be a massive hit.
If the option to purchase these skins doesn't sit well with you, Nintendo could add the costumes in the form of unlockable challenges. If Nintendo did this and put some form of skill requirement to earn a costume then the costumes would retain their value to players, instead of just being a purchasable option. I personally subscribe to this idea more instead of the straight 'money over the counter' transaction. I think players would much rather enjoy the satisfaction of beating the challenge, and respecting the costume accomplishment when seen in-game either on an opponent or themselves.
Related Tags