Intel has announced that it will be using its new 3D athlete tracking (3DAT) technology during the Tokyo 2020 Olympics, with the system featuring 4 cameras that will record athletes in the 100m and other sprinting events.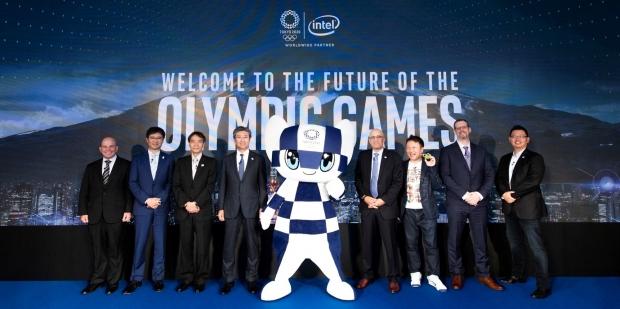 During the race an algorithm will analyze the bio mechanics of the athletes' movements, and then display visual overlays during replays. The new 3DAT technology is a first-of-its-kind of technology that combines AI to take viewers to the next level with real-time insights and visual overlays of athletic events.
Intel will be hosting the 3DAT-captured data on Alibaba's cloud infrastructure (powered by Intel) and will team with the Olympic Broadcast Services (OBS). The system uses "four pan-tilt mounted, highly mobile cameras to capture the form and motion of athletes, then apply pose estimation algorithms, optimized for Intel Xeon processors, to analyze the biomechanics of athletes' movements".
Intel is also providing VR training for the 2020 Olympics, with Chipzilla teaming with the IOC (International Olympics Committee) to "define and implement solutions that combine the experience of the IOC and the technical expertise of TOP partner Intel to support the organizing committee becoming operationally ready".
The new VR training systems are powered by Intel Xeon and Intel Core processors, and will help managers provide a realistic and immersive learning experience for athletes at venues.
Better yet, the training will e recorded to build digital versions that are known as "digital twinning" that will be used in future training, planning, simulations, and more.
Intel is also hosting the Intel World Open with $500,000 up for grabs with $250K each for Rocket League and Street Fighter V, with the competition taking place just before the Olympics -- and will be hosted in Tokyo, too.