Fallout 76 gets more non-cosmetic microtransactions
Bethesda keeps pretending that it didn't promise cosmetic-only mTX with Fallout 76.

Published Thu, Sep 12 2019 1:22 PM CDT
|
Updated Tue, Nov 3 2020 11:47 AM CST
Fallout 76 now has even more microtransactions that have a tangible effect on gameplay, breaking Bethesda's original promise.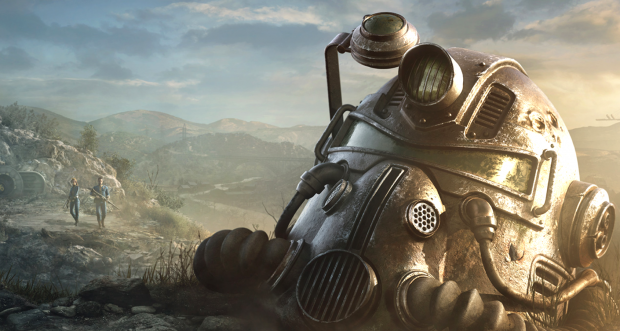 Despite Bethesda's original assurances, Fallout 76 hasn't had cosmetic-only monetization for a while now. In fact, it never actually did (Bethesda sold generators in the Atomic Shop at launch). Months after launch, the studio pretends it never made any sort of promises.
And of course they're selling stuff in the Atomic Shop that actually gives you an upper edge. Bethesda now shamelessly added new purchasable goods to its Utility Items section, which is literally pay-to-win based. First Fallout 76 sold repair kits that instantly fixed items, removing the tedium of gathering mats or scrapping.
Now Fallout 76 has two new non-cosmetic items in the Atomic Shop: a 700 Atom ($6.99) refrigerator that makes your goods last 50% longer without spoiling, and a 500 Atom ($4.99) robot station that literally farms mats for you.
It's worth noting you don't have to actually buy Atoms to unlock the items. Atoms are earned in-game from quests, events, leveling up, and various other activities. But you do have the option to buy them with real money and there's a big reason why this kind of time-saving content is monetized.
Utility items are convenience-based and save you lots of time. But you wouldn't need to save time if Bethesda hadn't made the game so obscenely grindy. In clear live game fashion, Bethesda is selling you a solution to a problem it created itself.
I hope one day Bethesda learns how to make a live game and monetize it properly. The path they're going down is a bad one, and I think most--if not all--of its future games will have some sort of engagement and spending hook.
REFRIGERATOR
Keep the leftovers from your next big meal fresh and ready to eat even longer by tossing them in the fridge. Purchase a Refrigerator in the Atomic Shop, build it in your C.A.M.P., and then assign up to 15 food and drink items from your Stash to prevent them from spoiling 50% longer. Items assigned to a Refrigerator remain in your Stash, and your C.A.M.P. can contain up to 10 Refrigerators at once.
Stainless Steel Refrigerator 700 Atoms ($7)
COLLECTRON STATION
Need a helping hand on the homestead? Build a Scavenger Collectron Station in your C.A.M.P. to send a Collectron Bot out in search of Junk or Scrap. The Bot will dutifully roam the nearby area to gather a few assorted items per hour and then place them in the Station for you to pick up. Items it finds take up space in the container, and the Collectron Station can hold up to 10 pounds. Head to the Atomic Shop to pick up a Collectron of your own.
Scavenger Collectron Station 500 Atoms ($5)
Related Tags