SNES games are now on the Switch, and Nintendo is selling a special $30 wireless SNES controller with some additions.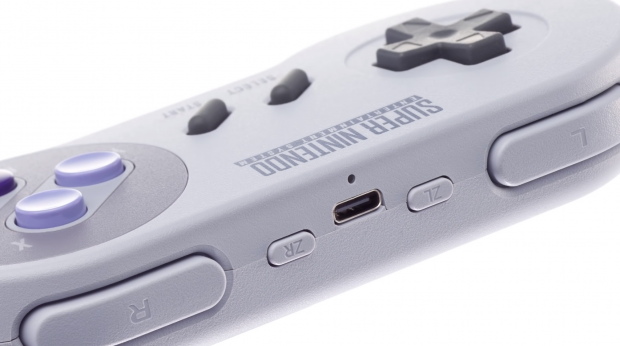 Nintendo's plan with retro games is unique. First it sold games a la carte on its Virtual Console service for $5, $8, and $10 a pop, then it sold impossibly hard-to-get mini consoles for $60 and $80, now it's packing classic games into its cheap $5 a month Switch Online service.
The gameplan moving is clearly set around giving options. Don't own a Switch? Buy a mini console. Own a Switch? Buy into the cheap Switch Online and get NES and SNES games. It's a win-win method of monetizing nostalgia, especially when you also re-sell wireless retro controllers.
Like it did for NES games on Switch Online, Nintendo will sell a special $30 SNES controller to play older Super Nintendo games. This is an important part of the hybrid digital-physical up-sell initiative. This time around Nintendo's $30 controller offer only includes a single SNES controller--the special Switch Online NES bundle included two controllers--and the peripheral can't use the Switch's rails to charge.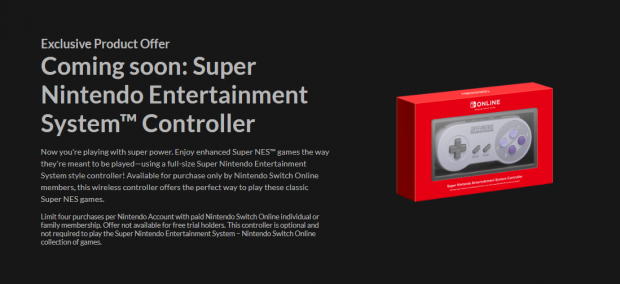 The SNES controller is arguably the ultimate gamepad for retro gaming and Nintendo knows it. It's fully compatible with all 20 released SNES Switch Online games and might even be cross-compatible with NES games to boot.
The company will charge a premium for the wireless peripheral because of some key changes. It has some nifty additions like ZL and ZR buttons at the top, hinting at possible normal Switch game compatibility. It can also be charged via USB-C for quick battery refills.
The gamepad is exclusive to active paid Switch Online members and will start shipping on September 18, 2019 for $29.99.
The controllers haven't gone up for purchase yet and there's a limit of four per subscriber, but they'll likely be sold out almost instantly (as per usual for Nintendo's hardware).