Dave Bautista is playable in Gears of War 5
Dave Bautista embraces his destiny as a gruff monster-slaying supersoldier.

Published Tue, Sep 3 2019 4:40 PM CDT
|
Updated Tue, Nov 3 2020 11:47 AM CST
Dave Bautista wants to play Marcus Fenix in the new Gears of War movie, but instead he'll star in Coalition's upcoming Gears 5.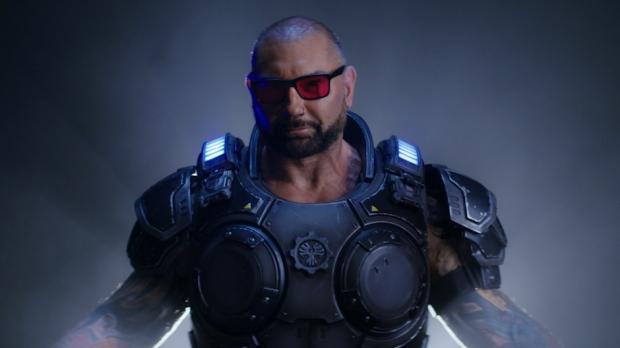 Today wrestling alum and Guardians of the Galaxy actor Dave Bautista confirmed he'll be a playable character in Gears of War 5, leading to much fanfare across the Xbox userbase. The Coalition says they tapped parts of Bautista's The Animal WWE persona as inspiration for his in-game character, and made custom armor specced right from the games. The team also gives strong hopes that the ex-bodybuilder could play Marcus in the upcoming film.
"Adding Batista to Gears 5, we started with the fantasy of 'Batista as Marcus,' putting Batista into Marcus' armor, and starting with Marcus' script. Then we added elements of "The Animal" Batista into his voice performance and onto his look by adding his signature Hollywood shades to his character. Batista was great in the booth and I can't wait for Gears and Batista fans alike to stomp some Swarm as The Animal," The Coalition's Rod Ferguson said.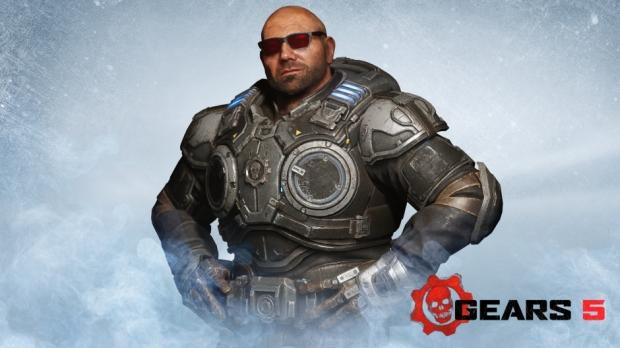 We should expect voiced dialog, new skins and outfits, and maybe even some specific abilities to boot. This marks the third big cross-over happening in Gears 5, the first being The Terminator, the second with Halo: Reach's Emile and Kat, and now Bautista.
Gears 5 players can unlock Bautista by playing the game anytime between September 15 and October 28. Game Pass subscribers are included in the promo.
Related Tags