Terminator in lots of new games except...a Terminator game
Why not make a new Terminator game to promote the new Terminator movie?

Published Mon, Jun 17 2019 4:56 PM CDT
|
Updated Tue, Nov 3 2020 11:48 AM CST
At E3 2019, The Terminator showed up in a few new games. Unfortunately none of them were an actual fully-fledged Terminator game.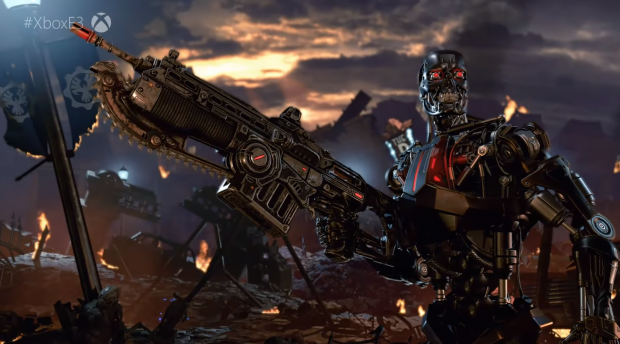 There are some franchises that seem cursed when it comes to video game adaptations. Terminator is a prime example. There's a good reason why there's been no Terminator games as of late (the last game was a mobile game based on Genesys released in 2015). They're usually messy affairs with wonky controls, shameless movie tie-ins that don't sell very well and get even worse review scores.
With Terminator: Dark Fate on the way from Paramount Pictures, the company decided to throw the old Cyberdyne Systems Series T-800 metal murderer into established games rather than make a brand new Terminator game. It's a splash of cross-media promotion the industry is known for. The T-800 is confirmed to show up in two big games in 2019: Gears of War 5 as a character skin, and Ghost Recon: Breakpoint. There's evidence the skull-crushing annihilator will wreak havoc in Mortal Kombat 11, too.
So why not make a new Terminator game? Well, for one the series seems cursed. And two, making games is very expensive. It's much cheaper just to pay a publisher to throw in a skin into their big service game to create tons of buzz and exposure, and also engage players at the same time. Still though we're always wondering what could've been, or could be, when it comes to a good Terminator game.
The logical choice is enlist someone like MachineGames and id Software to handle the FPS insanity. Maybe Arkane could help out and throw in a dynamic story, too. But that's a big multi-studio project, and all of these teams are working on their own respective games right now (Wolfenstein: Youngblood, Doom: Eternal, and Deathloop).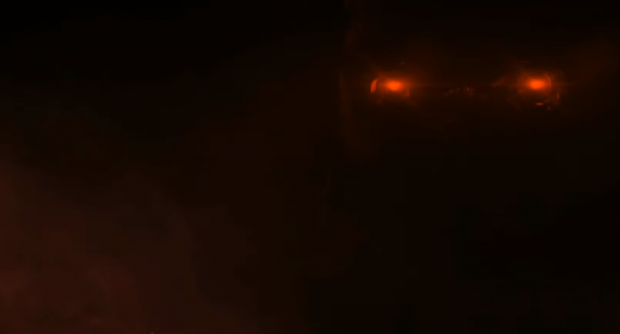 Both Gears of War 5 and Ghost Recon: Breakpoint are service games by design, complete with online modes that will ensure the Terminator is seen often and loudly. It's a good business tactic if not a cheap, disappointing one.
Terminator Dark Fate's November release date comes after both Gears of War 5 (September 2019) and Ghost Recon: Breakpoint (October 2019), giving fans plenty of time to get mercilessly haunted by the titanium tyrant in gunfights and body-bashing Mortal Kombat.
Netherealm has yet to confirm Terminator as a playable character in Mortal Kombat 11. But Terminator will show up in two games that are decidedly not actually set in the dark post-apocalyptic machine-ruled universe, so that's disappointing.
Maybe Judgement Day will come soon and we'll see the series return with a bombastic video game adaptation. But that day won't happen in 2019.
Related Tags