Cyberpunk 2077's vehicle selection could rival Grand Theft Auto
There's tons of high-tech cars and cyberbikes to choose from, and even some 'special vehicles'

Published Fri, Aug 30 2019 5:01 PM CDT
|
Updated Tue, Nov 3 2020 11:47 AM CST
CD Projekt RED's latest sci-fi shooter will have tons of vehicles straight out of a high-tech Grand Theft Auto.
Cyberpunk 2077 isn't just a FPS RPG. It also takes cues from GTA and lets you jump into a spruced up high-tech car to roam around Night City's seedy neon-lit streets. And like Grand Theft Auto, the game will have tons of vehicles to choose from--all of which can be claimed.
We've seen a few examples of the different types of vehicles from past videos--Jackie's sweet supercar from the E3 2018 demo, and now the Akira-esque Yaiba Kusanagi bike and armored muscle car--but there's a lot more in the actual game. Sadly we won't be able to operate the flying cars (known as AVs, or Aerial Vehicles) but CDPR did tease some "special vehicles" during a recent stream.
"We strive for variety. We also looked at what kinds of vehicles that players would want to have in a cyberpunk game. We don't just have cars, we also of course have bikes like our own Yaiba Kusanagi, one of my favorites, it's a very very cool bike," Cyberpunk 2077 quest design coordinator Philipp Weber said in a new Q&A session.
"And there's some...let's say...surprise vehicles that are still to be seen in Cyberpunk that I don't want to spoil here. I would say they're something very special and also dear to my heart."
Hm...what could they be? Hoverboards? Who knows...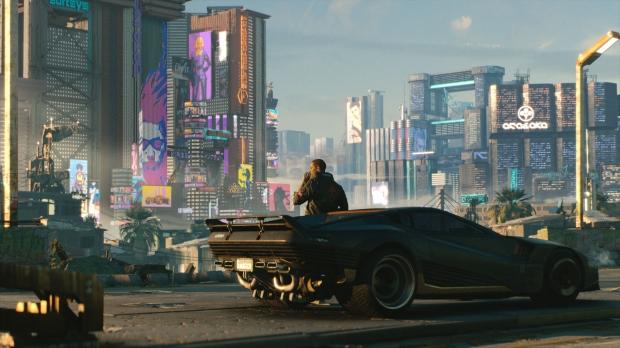 Read Also: CD Projekt RED: you're never safe in Night City
Weber goes on to say that not every vehicle will be some fanciful futuristic Ferrari concept car. Some will be barebones and very basic junkers. But every car will reflect that particular area--Pacifica might have armored cars due to the horrendous Voodoo Boys violence, whereas the city center is home to lots of stylish cars and Heywood's industrial zone might have very run-down vehicles.
"There's of course many different types of vehicles. We want to create a real open city, a city that makes sense in the year 2077, so there will be all kinds of vehicles. Of course society is also very different. We also have very different art styles that correspond with the different parts of society. So we have the art style called Entropy, so for example you might see vehicles that are just very useful. They're made to bring a person from just point A to point B, or they're made to do a job, and the player can choose to have them as well,"
"There's also super luxury high-end vehicles on the other side of the coin. You as a player are only limited by what you can afford."
Weber says we won't be able to operate the AVs, or Aerial Vehicles. We knew the game would have flying cars as far back as 2016 but gamers won't get to play George Jetson and zoom around the skies. Night City definitely has a lot of verticality to it and you can explore multiple floors of various buildings, but adding in flying cars would be a huge undertaking. No, the AVs are relegated to corpos and Night City's elite.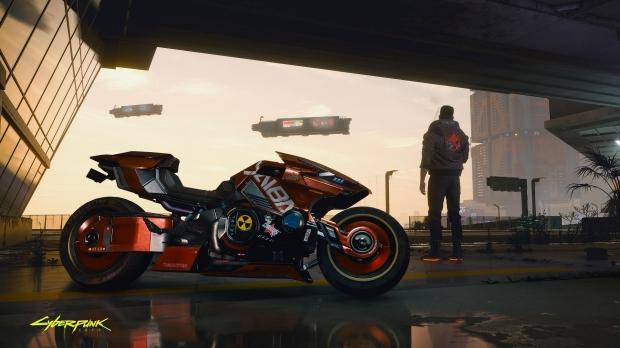 Read Also:Cyberpunk 2077 full skill tree, attributes and gear revealed
"But let's also say the super, highest echelon of people in that city they also have access to AVs, or flying cars. That's something you as a player--you're not part of that world but through specific story moments you might get to ride in them sometimes. We want to give you a few different experiences."
Finally we have confirmation that V. will have an accessible garage where they can keep their bought (or stolen) vehicles. There's no word on customizations like color schemes, decals, or even augmentations to improve performance and handling, but we might see those features added in when the game ships next year.
"You also have your garage where your apartment is so you can also have your own vehicle that you store and you can call to yourself. It will be your very own."
CD Projekt RED isn't even close to being finished showing off this game, so expect a lot more gameplay footage and trailers to drop in the coming months.
Cyberpunk 2077 releases on April 16, 2020 on PS4, Xbox One and PC. It's also coming to Google's game streaming Stadia service, but not until later in 2020.
Related Tags