Yakuza 7 announced, is a turn-based RPG not an action game
SEGA's new Yakuza game makes some radical changes to the game's combat system.

Published Thu, Aug 29 2019 5:20 PM CDT
|
Updated Tue, Nov 3 2020 11:47 AM CST
Yakuza 7 trades the series' well-known action combat for a more turn-based RPG system straight out of Final Fantasy.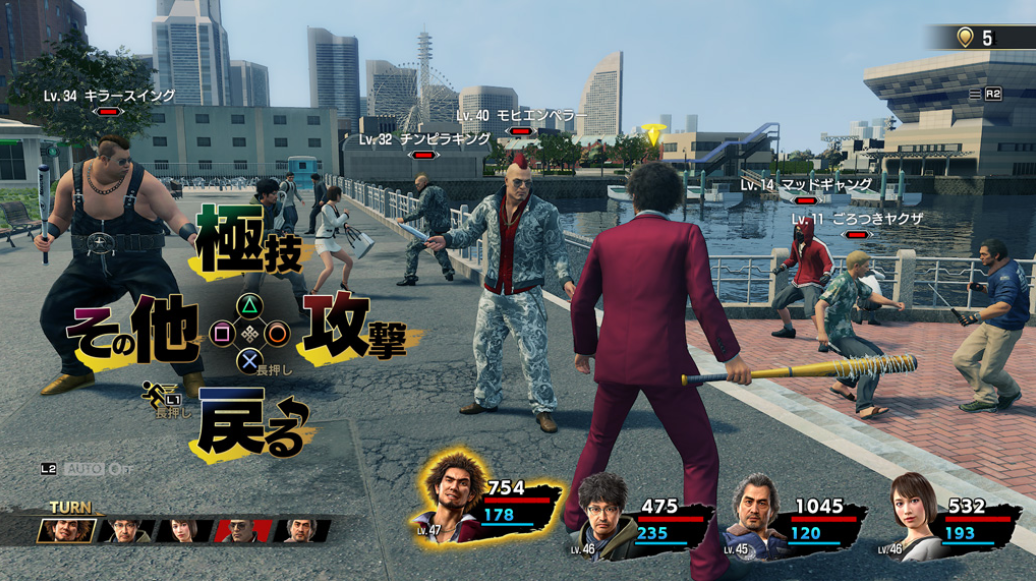 With its next big Yakuza game, SEGA's Ryu ga Gotoku team is trying something new. Yakuza 7 not only stars a new protagonist ( Ichiban Kasuga instead of Kiryu) but it'll sport turn-based JRPG fighting instead of the real-time chaos of the previous games, but the system should still bring a kind of hybrid action bent. Toshihiro Nagoshi says the team is trying something new with Yakuza 7 and that it'll be a "watershed moment" for the series.
The new RPG focus should bring more replayability and add even more gameplay mechanics to the Yakuza games. We've seen previous titles like Assassin's Creed merge into RPG hybrids for this express purpose (as well as monetization) but I expect Yakuza 7's new combat won't entirely break the themes, flow, and style of the series. It's definitely an experiment and SEGA will change things back if fans don't like the new turn-based fighting.
Yakuza 7 is set to drop January 2020 in the East, and will come West farther along in the year.
Related Tags