Ghost Recon Breakpoint requires Radeon VII/RTX 2080 for 4K on the PC
Ghost Recon Breakpoint PC requirements released: Elite - Ultra setting at 4K requires beefy specs.

Published Tue, Aug 27 2019 8:26 PM CDT
|
Updated Tue, Nov 3 2020 11:47 AM CST
Ghost Recon Breakpoint is going to be a tour de force on the PC when it comes to graphics and technology, with Ubisoft supporting 4K and UltraWide monitors, uncapped framerates, and AMD FidelityFX.
You'll need a pretty beefy rig if you want to run the game maxed out at 4K, with Ubisoft releasing the PC requirements for the game and its breakdown into Minimum, Recommended, Ultra, Ultra 2K, and Elite 4K.
Ghost Recon Breakpoint will enjoy a closed beta on September 5, but you'll have needed to pre-order and/or sign up to Uplay+ to get service. The full game launches on October 4 for the PC, Xbox One, and PS4.
Minimum - Low Setting | 1080p
OS: Windows 7/8.1/10

CPU: AMD Ryzen 3 1200/Intel Core I5 4460

RAM: 8 GB

GPU: AMD Radeon R9 280X/NVIDIA GeForce GTX 960 (4 GB)
Recommended - High Setting | 1080p
OS: Windows 7/8.1/10

CPU: AMD Ryzen 5 1600/Intel Core I7 6700K

RAM: 8 GB

GPU: AMD Radeon RX 480/NVIDIA GeForce GTX 1060 (6 GB)
Ultra - Ultra Setting | 1080p
OS: Windows 10

CPU: AMD Ryzen 7 1700X/Intel Core I7 6700K

RAM: 16 GB

GPU: AMD Radeon RX 5700 XT/NVIDIA GeForce GTX 1080
Ultra 2K - Ultra Setting | 2K
OS: Windows 10

CPU: AMD Ryzen 7 1700X/Intel Core I7 6700K

RAM: 16 GB

GPU: AMD Radeon RX 5700 XT/NVIDIA GeForce GTX 1080
Elite - Ultra Setting | 4K
OS: Windows 10

CPU: AMD Ryzen 7 2700X/Intel Core I7 7700K

RAM: 16 GB

GPU: AMD Radeon VII/NVIDIA GeForce RTX 2080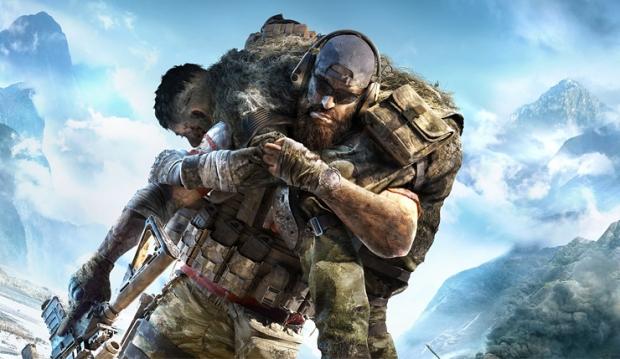 Related Tags