Capcom preps you for Iceborne with this helpful infographic
Are you ready for Iceborne? Capcom gives a quick prep guide for your epic expansion endeavor.

Published Thu, Aug 22 2019 2:23 PM CDT
|
Updated Tue, Nov 3 2020 11:47 AM CST
Capcom wants to make sure you're ready for Hoarfrost Reach's frozen wilds, chilly monsters, and massive story arc.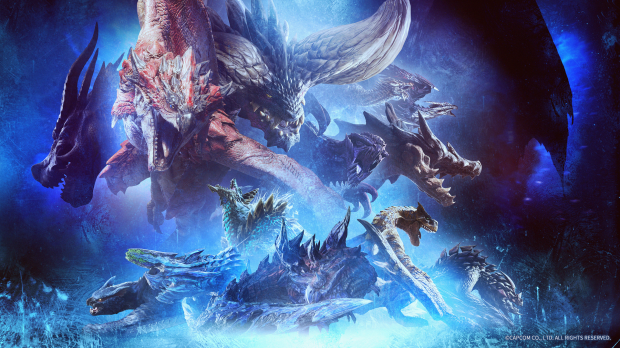 Monster Hunter World's new Iceborne expansion is dropping next month, and it's a doozy. Iceborne the first and only expansion for the game and it's so big that it could be a sequel, packing in new monsters, tons of weapons, a huge new continent to explore, and a winding narrative (Capcom is literally treating it as their own big AAA release of FY2019). But there's some roadblocks for new players and you can't just jump in right away.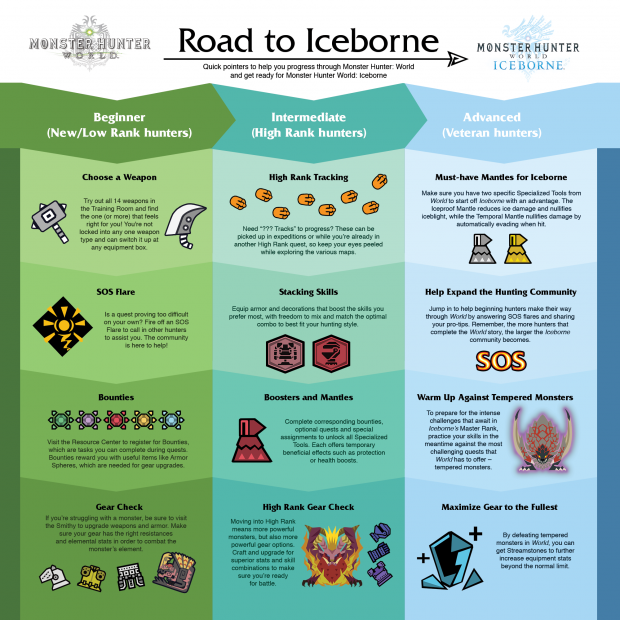 Luckily Capcom has prepared a quick infographic to outline key tips and tricks to get you up to speed. The biggest prerequisite for Iceborne is beating the story up to Hunter Rank 16, but you'll also need to shore up your hunter's skills before you're ready for the icy continent.
Monster Hunter World: Iceborne releases September 10, 2019 on PS4, Xbox One, and PC.
Discover breathtaking environments and battle titanic creatures in this collection that includes Monster Hunter: World and its massive expansion, Iceborne. As a hunter, you'll take on quests to track & slay monsters in a variety of living, breathing habitats. Take down these monsters and use their materials to forge even more powerful weapons and armor, then prepare for even tougher foes as the story unfolds. Each discovery adds new areas, creatures and drama to the adventure! The Iceborne expansion adds new monsters, gear and abilities to Monster Hunter: World.

Picking up right where the base game left off, the Research Commission and your hunter set off to a new polar region, kicking off a brand-new story set in Hoarfrost Reach. From this frigid staging ground, you'll encounter all-new creatures, forge amazing new weapons and armor, and tackle thrilling quests that offer some of the most challenging encounters yet. Conquer these missions alone, or play online with other hunters for epic multiplayer quests.
Related Tags