Hello Games confirms No Man's Sky will be re-released in retail stores as a $59.99 game of the year-style bundle.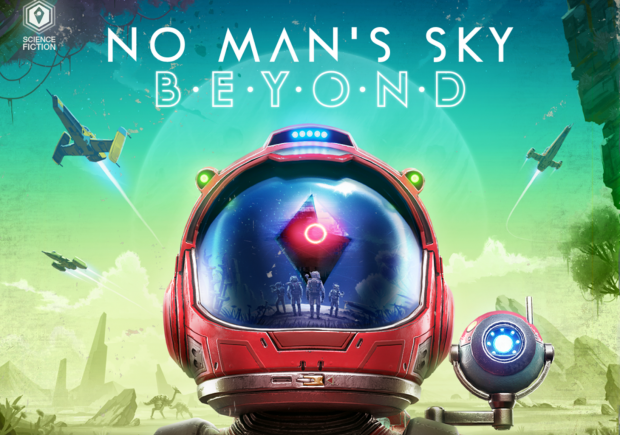 Before its massive new Beyond update dropped, No Man's Sky was pretty cheap. You could get a copy for around $20 off of Amazon, or $30 digitally. Now the space sim is getting re-released in a "remastered" format on PS4, complete with all seven expansions right on the disc. It's a way to re-monetize the massive work Hello Games put into those free updates, and it might be something we should support (No Man's Sky is basically a live game without microtransactions. That's huge.)
"We're super excited to tell you that a physical version of No Man's Sky: Beyond will be available to buy on North America on September 10, and in Europe on 11th September," Sean Murray said in a recent PlayStation Blog post. "It seems only fitting that we should bundle up all of these three years of updates, re-master the game and re-issue it on a shiny new disc."
No Man's Sky's free Beyond update is the biggest thing Hello Games has ever made, and in many ways it's kind of like a sequel to the lackluster 2016 game.
Beyond not only expands multiplayer greatly to 16-32 players in one session, but it also provides VR support on PC and PSVR-level headsets. Sure the VR is janky and awkward, but it's still functional and has a lot of promise. Beyond also has a lot of weird additions like being able to farm, raise, tame, and even milk alien creatures.
How bizarre.
Beyond marks the seventh major free update for No Man's Sky since its 2016 release. A timeline of updates can be found below:
Foundation - This update adds the foundations of base building, and is a foundation of things to come.
Path Finder - This update introduces planetary vehicles, base sharing, PS4 Pro support, ship/weapon specialization, permadeath mode, and more.
Atlas Rises - Atlas Rises, brings a brand new and overhauled central storyline, portals, a new procedural mission system, trade improvements, system economies, joint exploration and more.
No Man's Sky Next - Introduces full multiplayer experience, near-unlimited base building, command of freighter armadas, a graphical overhaul, and more.
The Abyss - Explore the terrors of the deep in the Abyss update. Introducing aquatic environments with over 5 times more variety, varied creature behaviors, improved underwater visuals and more.
Visions - Discover a more varied, more diverse universe in the Visions update. Introducing a new planetary biome, more colorful worlds, new fauna and flora, archeaology, salvaging, and more.
No Man's Sky BEYOND - Radical new online multiplayer and much more...
The retail re-release marks the third time No Man's Sky appeared on store shelves--first in 2016 with the PS4 version, then in 2018 with the No Man's Sky NEXT Xbox One SKU, and now in 2019 with No Man's Sky Beyond on PS4.